Just Said Yes
August 2023
Two Maid of Honors?
I have my best friend who has never been apart of a wedding and then I have a new close friend who has been apart of weddings and is dating Jacob's best friend. I wanted to have both of them be maids of honor because I think both balance each other out. Has anyone had two maids of honor?
Latest activity by Pinazarret, on January 20, 2022 at 7:05 AM
Yes, you can absolutely have 2 MOH's! It is actually becoming common! I am going to have a maid of honor and a man of honor 😊

You can. But some people see it as invalidating the "of honor" aspect if you have more than one person sharing a special title. How many other bridesmaids do you have? Would it be off balance?

Just Said Yes

August 2023

View Quoted Comment

Right now I have five. I haven't officially asked anyone so I can always add more.

Just Said Yes

August 2023

View Quoted Comment

I love that!!

I have 2 right now. One is my cousin who is like a sister and lives on the west coast when I'm in Connecticut. The other is a childhood best friend where our mothers and grandmothers were friends for generations.

I have co MOH - my sister who was promised since we were teens and my best friend. I added my best friend for a number of reasons and I'm super happy to have them both cos they do balance each other out. My sister doesn't really like my fiancé, didn't want me to have his sisters as bridesmaids and has decided she's planning the bachelorette without any input from me- my friend is the opposite so I will enjoy my wedding a lot more with her there to balance decision making. Lesson learned: DONT go into MOH pacts!

I have two! One is my sister and the other my best friend since middle school. I was/will be co-moh for both their weddings as well actually so it works out well! I have 5 maids total so the other 3 are my future in sisters in law

My friend had her two sisters as maid of honor, and they enjoyed planning their younger sisters wedding together and bonded over it. In my wedding I have a matron of honor and a maid of honor.

Great ideal, I'm actually gonna have 3... 😊🥰 Matron Of Honor, Man of Honor & Maid Of Honor!

2 maids of honour is fine, but I would wait until 6 months prior to the wedding to ask anyone. There are so many posts with people regretting earlier choices. Nothing has to be done until 6 months before when they need to look at attire for the day.

I have two as well!! I asked my sister to be my matron of honor and i asked my best friend to be my maid of honor

Just Said Yes

September 2022

I'm having 3 maids of honor

it's your wedding- do what you want!

Just Said Yes

October 2022

Hello & Good Evening,

I plan on having two Matron's of Honor. My best friend of 30 years (friends since 1988) as well as my sister. They both had beautiful weddings and could offer me some suggestions.

I had a matron and maid of honor at my first wedding and it was great. I don't think there's anything wrong with having two maids of honor. I know some (immature) people get jealous when someone has more than one best friend. That's the only time I think it would cause an issue.

View Quoted Comment

Lol how did you do that? Just dividing the diluted would have driven me nuts! Hahahaha

Just Said Yes

September 2022

View Quoted Comment

Lol I have 3 very close best friends who have all been in my life since before grade school! Too hard to pick one as I love them all equally. Having all 3 be my "bridesmaids of honor".

Just Said Yes

October 2022

I am having my bestfriend and my daughter as a Jr.

I have my best friend and my sister
Related articles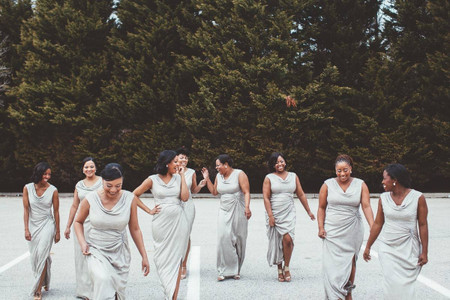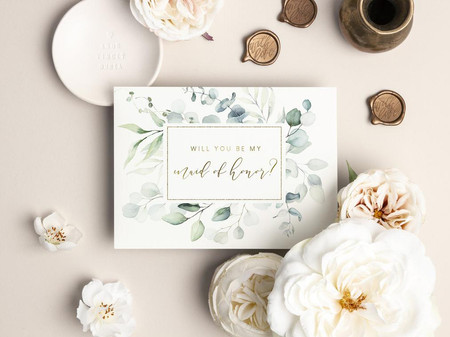 WeddingWire celebrates love
...and so does everyone on our site!
Learn more
Groups
WeddingWire article topics