Transferring Website Domain Name
Before speaking to me my fiancé bought our website name through wedding wire. Wedding wire's website tool is pretty subpar and we've decided to build our own website on Square space. Square space (and every other website builder) allows you to transfer or link your previously purchased domain to them so the domain is redirected to the squares space site. There are a few steps that need to be followed including getting an authorization/transfer code from the current domain provider. I reached out to wedding wire and they said "they're unable to transfer or release domains" at this time. This sounds pretty ridiculous. Has anyone else had to do this/tried to to this?
I'm trying right now, and can't even find a customer service phone #!

WeddingWire Administrator

March 2023

Hi Jasmine,

I'm so sorry we are unable to do this for you at this time, it's a limitation of our system. We realize this would make a great addition to our site and have made sure our Development Team is aware of your feedback!



WeddingWire Administrator

March 2023

View Quoted Comment

We do not have any phone lines set up at this time, however our Support Team can be reached at help@weddingwire.com.

View Quoted Comment

Can you not terminate the domain the same way it would expire at the end of the one year period. That way it becomes available again and I can repurchase it through squarespace? If you have the owners consent you should be able to simply terminate it, no?

Also —who is the domain provider so I can reach out to them directly?

View Quoted Comment

See the response I got from EuroDNS customer service. Wedding wire can in fact start the transfer process and get me the code I requested-even though you claimed you cannot. I'm frustrated I had to spend this much time on this. I'm not inclined to start a ticket with their legal dept because wedding wire can im fact get this done without issue AND you literally provide no proof other than an email noting the domain was registered—and the confirmation email you send doesn't even include the domain name.

View Quoted Comment

Hey girl,

I reached out to EuroDNS the domain provider Wedding wire identified as their domain provider and who claimed they won't/can't transfer domains and the response I got totally contradicts what wedding wire is saying. See my screenshots of the email I got from EuroDNS. If you really need it transferred it seems like it can be done. Will likely take you pushing a bit—which we shouldn't even have to do. As far as I can tell these transfers are not a big deal and shouldn't take this much energy.

View Quoted Comment

Thank you!

Hey Jasmine,


Currently going through the same issue. Wanted to find out if you were finally able to transfer your domain.
Regards.

View Quoted Comment

Hi Gandhi,

No response yet from Wedding Wire since I sent the attached screenshots from earlier in the thread noting that their DNS server absolutely said they can initiate the transfer--whether Wedding Wire will actually do it is another question...

If you contact EURO DNS they said if Wedding Wire was of no help you can open a ticket directly with them at the email address in the screenshot. The problem is they say to send any evidence to that email but the confirmation email we get from Wedding Wire after purchasing the domain doesn't even include the domain name so I don't know that they'll really be able to help as there is no real proof that we are the actual owners.

View Quoted Comment

Thanks for the reply. I wrote to weddingwire Wednesday evening. Waiting to see what they say come Monday. If they can't transfer the domain, I just want them to cancel so I can buy somewhere else. Will keep you posted. Please update us as well.

View Quoted Comment

I also sent them multiple messages asking them to terminate/cancel so I could buy somewhere else (understanding WW wouldn't refund the money) and no response. If they don't help it might be worth asking EuroDNS to terminate/cancel.

View Quoted Comment

Jasmine,

Here's what I received from WW. They probably just don't wanna do it.

View Quoted Comment

Yes--that was the initial response I got from them. I pushed and pushed and finally got them to give me their domain service provider which is EURO DNS. That's when I reached out to EuroDNS and they said that Wedding Wire can initiate the transfer--but like you said, WW just doesn't want to do it. It's really ridiculous that they don't let people know BEFORE we buy from them that they will not transfer in the future. EuroDNS said if WW won't help you can open up a ticket with their legal (see my screenshot of the EuroDNS response above for their email address). I just don't think we got much confirmation/evidence from WW when we bought the domain so whatever we'd have to show EuroDNS legal to prove that we're the actual end-owner of the domain we probably don't have. WW stopped responding to me and stopped replying to this thread. It's BS--they have a terrible website builder and then won't help people once we realize we'd be better off using a better provider.

View Quoted Comment

You're right! I just messaged them asking for a receipt showing what I paid for when I bought my domain. I also asked them to send me their domain provider name and contact info. Will update you once I hear from them ... that's if I hear from them.

View Quoted Comment

They probably use Euro DNS for all them--I'd reach out to EuroDNS and see if they can help.

Wedding Wire is refusing to forward my domain name to a new site. I found that their site lacked features I needed, and when I requested to forward it, they said it was not possible even though I know that it is and paid good money for it. All they have to do is reach out to the host EuroDNS and request that this be done. They are refusing to help, not returning my calls, and giving smoke screen answers through email. This is getting ridiculous. I paid for my domain and should be able to use it how I please. I advise you get your domain name from a company that can handle forwarding it if necessary.


So EuroDNS seems to not have the best customer service either. I did what they asked after in a second email they got snarky saying things like "if you just read the instructions that were down below in the previous email"... I followed the instructions sending them a letter, my ID, and even a screenshot of my receipt email from WeddingWire (which doesn't even include the domain name) and this is how they responded. By telling my that I cant have MY DOMAIN NAME that I PURCHASED because it's already owned by "another private person". Wedding wire said nothing about not being able to control a domain name after purchasing it. If they had I would not have bought through them. I am severely disappointed in both weddingwire and EuroDNS. If you're looking for a review of the wedding wire website, look no further. I just want you to forward my domain!

In other words, wedding wire needs to give consent. You already got your money, now give me my domain please!

View Quoted Comment

I understand why EuroDNS can't help--they have no proof we purchased the domain because the confirmation from wedding wire that we each get upon purchase doesn't even include the domain name. that's why i didn't bother taking next steps with EuroDNS because I know I don't have the proof they need (from a legal perspective--and I can't really blame them). Wedding Wire is the problem. Their website builder is TERRIBLE and when people realize it and want to transfer their domains they won't initiate the transfer--they're the only ones who can initiate it.

View Quoted Comment

I agree that this is wedding wires responsibility, but euro dns has not been that great either not to me at least.
Related articles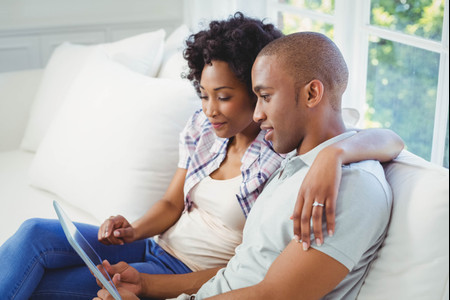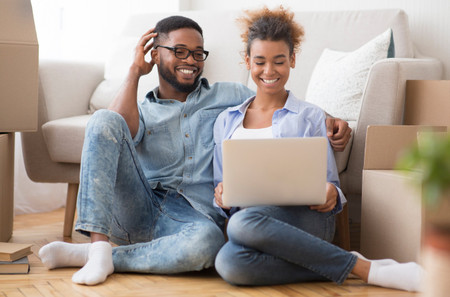 WeddingWire celebrates love
...and so does everyone on our site!
Learn more
Groups
WeddingWire article topics