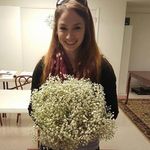 WeddingWire Administrator
May 2015
Latest activity by W-K, on November 20, 2020 at 2:57 PM
I'm planning a Friday wedding. It wasn't my original idea but the venue I wanted didn't have any openings for the weekend. It worked out for the best because we can set up the night before instead. We originally wanted it early in the month so it was a easy pick.

We had a Friday wedding. We were pretty set on a Friday since it saved us several grand to have it on a Friday rather than a Saturday.


We're having our wedding on a Friday! We ended up saving a ton by going off season and on a Friday so we can put that money towards something else

Me!

There are basically two reasons why we chose to get married on a Friday: A.) It was $1,300 cheaper B.) We could set up the day before. It seemed like a win/win for us.

But we've come across more than one comment from invited guests complaining they'll have to take their kids out of school. So, I guess we'll see. I honestly think they're using it as an excuse to not come.


We chose a Friday to save money. Then we fell in love with and picked a venue that doesn't offer a Friday discount. At least we're saving a little with our DJ.

We're planning a Friday wedding. It saves us about $1000 and since all of our guests are out of state, it gives them Saturday to explore the area and do something they want to do instead of just flying in for our wedding and flying back. Plus Friday is my favorite day of the week

We had a Friday wedding. Yes, we saved $46 pp and had our ceremony for half-price (more than $6,500 in savings!), but we also didn't have the guest count for our original Saturday preference. We got married in a popular month, and most places wanted us to guarantee 175-200+ guests as our minimum. Our venue initially wanted us to guarantee 120, which was more realistic for us, but eventually settled on 100. Ultimately, we had 131 adults and 8 kids under 12 attend the wedding out of 170 invited.

Most of the declines were people who we expected to decline, and no one complained to us about it being on a Friday. Most of our out-of-state guests stayed for an additional night and went home on Sunday.

We chose our date because it was the only Friday available in June at our venue when we booked it 18 months before the wedding!

We choose Friday and off-season because it saves a ton of money we can put somewhere else. Plus the venue only holds one wedding on Friday so it was a no brainer.

We're having one! Honestly, saving money was a perk, but we're getting married on our anniversary date. It fell on a Thursday this yr and in 2020 it'll be on a Sunday. So that didn't leave us much choice, bc I wanted us to keep this date lol

It was pretty easy... Well, after we changed our venue 3x
Our wedding was initially planed for Saturday, November 3rd. Then when we started changing our venue it came clear that the 2nd was the only day that they would offer that would work for us, which was a Friday (the date with this venue was based on the AHL Schedule). And then when we moved on from that venue and were picking our 4th and final venue... they don't do weekend weddings so we stuck with Friday the 2nd, which works perfectly because there is a Hockey game on the 1st and 3rd so I won't have to sacrifice missing a game for our wedding Plus it was closest to the date of our Save the Dates.

We wanted a Friday the 13th wedding so we're doing one! Plus it was so much easier to find vendors for a fri vs a sat 😊

Friday, November 16! We originally wanted a Saturday, but once we found our venue we made it work and it worked perfectly that our dating monthaversary (the 16th) can now be a part of our wedding date!

Me! 6 days away! August 24th

Me! Our dream venue was booked almost solid throughout the month of October, and we didn't have many date options, so we chose a Friday because we sort of had to! But it did give us a slight discount on our food.

Hello

We're having a Friday wedding! (October 12th!) We knew we wanted a wedding in October because that's when the weather seems to be nicest in Los Angeles, but we didn't want our wedding too close to Halloween or too close to September when it could potentially still be super hot. So we landed smack dab in the middle of the month. We found our dream venue and originally wanted Saturday the 13th, but it was way out of our budget... but the lovely venue director told us that if we were willing to have a Friday wedding that the cost for the venue would literally be cut in half, which then fit our budget So that's how we came about our Friday wedding; dream venue within budget for the win!

We are having a Friday wedding in off peak season at our venue. Its saved us A LOT of money. We were originally going to have it on 4/19 (a Friday and also my FH's favorite hockey players number hehe) but its Good Friday so we just went a week back!

We had a friday wedding and it was perfect! Booking on a friday definitely saved us money.

We are!!!! Originally I wanted a Saturday wedding and he wanted a holiday weekend. The venue we loved had Labor day weekend open and we saved $1,500 for booking a Friday.

I will be marrying on a Friday. We chose the date because I didn't want to live with FH before marriage and the date is the last day of my apartment lease.

We chose a Friday wedding because it was cheaper and there were more people willing to work with us on budget pricing. Originally we were thinking we were going to do a "drop in" ceremony at one of the chapels downtown where we live and they were only open on Fridays. Once we started poking around even though we went to our church, it just made more sense.
WeddingWire celebrates love
...and so does everyone on our site!
Learn more
Groups
WeddingWire article topics