Whether it's table linens, glassware, floral arrangements, or chair styles: do you love the uniform matching look or do you prefer mixing different elements, colors, and styles? Which style is your favorite?
Mixed?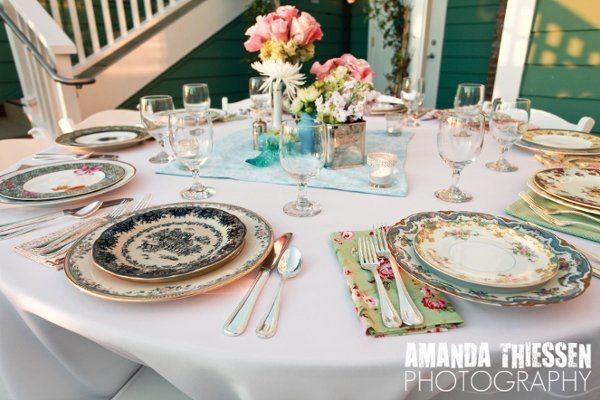 Photo by Amanda Thiessen Photography in CA
Or, Matching?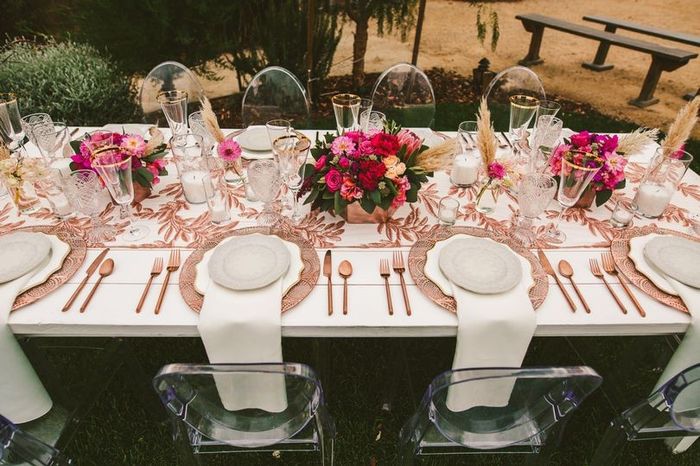 Photo by JP Events in Nipomo CA
Thanks for voting in our Style Showdown! If you missed any of the questions you can start from the beginning here: Style Showdown!
Can't get enough? Come check out past community games and share your answers with us! Where in the World?, You or Your Fiance(e)? Round Two! and Who's Who?