Our final trend is all about the farewell! The sparkler send-off trend has almost become the new exit standard!
Are you still into this sparkling exit trend? Or getting sick of it? 🎇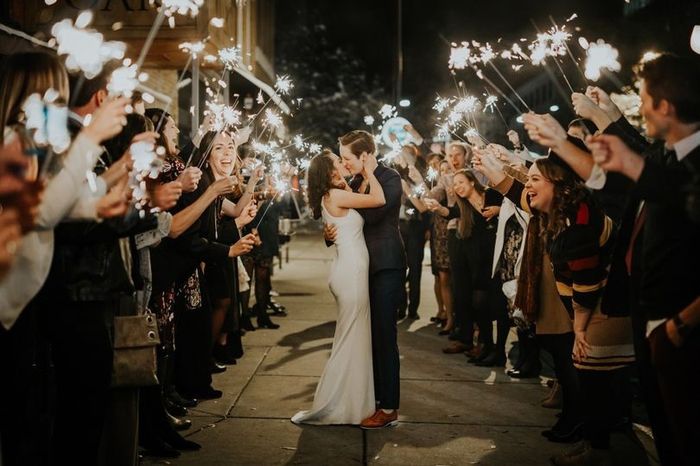 Photo by Mado Photo in Denver, CO
⭐⭐⭐⭐⭐
Thanks for talking trends with us! If you missed any questions, you can see them all linked here: Into It or Over It?
And make sure you didn't miss our other recent games: Your Wedding - By The Numbers!, Love On The Brain!, and Do or Ditch?