Post content has been hidden
To unblock this content, please click here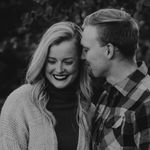 September Brides... are you worried?
Our date is Sept 6. We're not cancelling or postponing, but we have about 200 guests we're inviting. We haven't sent out our save the dates yet.. it's so hard to not know what things will be like months from now! Should we cut our list down to 100? To 50? Just in case? 😩
Latest activity by Lauren, on April 6, 2020 at 10:38 PM
I'm not worried. We sent STD's a few months ago. But I think by September a lot of this will hopefully be over; at least the restrictions on gatherings and travel. That being said in light of everything going on. If people do not want to come I totally understand, our guest list is about 170. I was figuring 140 about a few months ago. It doesn't bother me if more declines come in because of folks either not feeling safe traveling or if their incomes were hurt by what is going on therefore they can no longer afford to come. Hopefully things start to get better. My coordinator feels confident that things will be better by then, so that is majorly helping me out.

I'm not a September bride (May 😬) but I would keep everything as planned. You have loads of time before the wedding and I imagine you'll be fine.

I am in the same boat. September 6 outdoor wedding (ceremony and reception). I don't plan on cancelling But I haven't sent STDs yet. I ended up booking 2 venues (outdoor park and indoor hall as a backup) a month ago before covid-19 got real in the US. I have until end of June to cancel and get full deposit refund. So check your cancellation policies but you still have time to pull the trigger and postpone...169 days to be exact 😊

Also, as far as guests, keep the number as is and let each guest respond. You will naturally see the guest list and Yes responses dwindle because of the uncertainty.

September bride here! I would go forward and invite everyone you otherwise would have. You may get more declines because some people still may feel uneasy travelling or may not be in the best shape financially, but things should (hopefully!) be getting back to normal by then. We haven't changed any of our plans, because so much can change in 6 months.

September 5th 2020 bride, we are not worried about canceling. We will have 130 guest. I believe this will all be over by then. China who was not prepared got over this virus in about 4 months. The US has been able to be more prepared, so I believe it will blow over faster here.

China contained their epidemic by keeping people in their homes by force. It has an authoritarian government. Their outbreaks were also a lot more localized.


Many people in the US don't have healthcare. We still don't have enough tests. The responses to containing COVID-19 have been varying state by state, even county by county.
Realistically, we're never truly going to be free from this virus until we make a vaccine or cure. I read that we are likely to have multiple waves for the next 18 months. IF we successfully flatten the curve, we may peak in August. I also read about a possible second wave in fall.
My wedding is 10/2. I have my dress, veil, shoes, and hair bling. We put down deposits for our DJ, planner, caterer, photographer. I have a bunch of wedding decor waiting around. We already told most of our friends the date. I tweaked the timeline many times. I put a lot of effort into my wedding. I want to be optimistic, but realistic.
I hope everything will be ok, but we have to stop assuming that the virus will magically go away once the restrictions are lifted.
My thoughts are with every bride in this awful situation.

View Quoted Comment

Yes, me too. So sad. Worst case scenario, we just invite a lot less people or a lot of people decide against coming. We're still keeping the date, we'll still be married with our close friends and hopefully most family.

I'm a September bride and going forward as usual. If, for any reason this pandemic is not over by then, we will choose to elope.

View Quoted Comment

I am also Sept 6th and glad I'm not the only one who hasn't sent STDs! We reserved an outdoor park for the ceremony and indoor hall for reception. We were supposed to have tastings for the caterers this week (out of state) 😢 we ultimately decided not to travel and then all these advisories happened. So now we're behind on planning .. so stressful .. I hope we get to taste the food before putting down all that $$

View Quoted Comment

@ Marie, I feel for you. March hasn't been a great month overall because of this pandemic. Look forward to April and know that things will ultimately get better. I hope your caterer is understanding and can give you a bit more time before you can put a deposit. I've given myself until Mid-April to send STDs and our (2) potential caterers have given us until the end of May to secure their services.

I'm not really that worried. We sent out our STD's already and we are staying with our date! ( September 13) I'm hopefully that a lot of this will be over with by then, I'm also not changing my guest list. we have about 170 on it, but we are thinking about 120 before all this happened would show so i get if a lot wont come and we totally understand!, however i am thinking about pushing my shower back a month. I had planned on having it in July but I'm thinking maybe August will be better. Hang in there!! At this point im just praying for the world!

Just Said Yes

September 2020

Our wedding is set for 26th September 2020. We're not postponing yet. I'm from the UK and the wedding is in France. We're waiting for June/July and we'll look at the situation then. We have discussed the idea of postponing just in case but I really hope it doesn't come to that. Hoping for the best but having a contingency plan just in case the worst happens.

Hi Ladies -

September 5th bride here! I have low key anxiety with everything going on. I was able to send out our STD's and some guests already RSVP'd online. I am up in the air with everything and I still have to arrange decor/ there is so much still to do, however, we have not postponed, but we are staying positive and monitoring things daily. We still have time, I just pray we have at least more than enough time if things turn around to plan properly...September is such a perfect month to get married I am putting my positive energy out there that miracles do happen and we all get very blessed.

I would go ahead and send them! I am a September 5 bride and we sent our save the dates in January. I am planning on sending our invitations out in June
WeddingWire celebrates love
...and so does everyone on our site!
Learn more
Groups
WeddingWire article topics