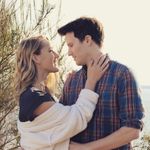 October 2021 Brides- how's everyone holding up?
Last year we postponed our wedding (in Santa Cruz, CA) from Oct 3, 2020 to Oct 16, 2021 thinking that we wouldn't even have to worry about covid by the time our postponed date was Here. Now, with delta variant and covid cases continuing to climb I am so incredibly stressed. We just sent out invites in mid July and have gotten a few RSVPs back, but I'm worried a lot of people will cancel at the last minute or not come because of covid fears. Most of our invited guests are vaccinated, but I am still so worried. I really don't want to postpone a second time but also don't want anyone to get sick at our wedding. How is everyone else doing ?
I feel you! We postponed from September 2020 to May 2021 to September 2021 and I honestly wish we could just cancel. It's frustrating and stressful. We're going forward as safely as we can considering it's out third date and we can't cancel without taking a huge loss. We'll see what happens! I do take comfort knowing a majority of our guests are vaccinated. It's hard not to stress

I'm worried too. I'm getting married October 29th. Im really afraid people are going to start backing up. A groomsman already asked if we were going to change our bachelor/ Bachelorette party plans for next month. 🙃 we won't postpone or cancel no matter what though.

Also October wedding.. I couldn't have said it better myself! It's exactly what I have going through in my mind. We were going to ask any potential non-vaccinated gueststo get a test three days prior but at this point, I'm considering making my wedding a vaccinated only event for my peace of mind. Majority are probably vaccinated anyways.

We are in Las Vegas & this is where are wedding is; we are total hot spot right now! I

t's definitely becoming more frustrating as we approach our wedding because of it. We postponed from October 2020 to October 2021, too! We sent our invitations about 2 weeks ago and people are responding, all yeses! We are moving forward regardless of what restrictions are in place.

I am Oct 2, and we sent invitations out Wednesday! Anxious to see the responses start coming back! I understand if people aren't comfortable with social gatherings like a wedding right now, so I won't be offended by any no's. I've decided I just can't worry about Covid anymore because there is absolutely nothing I can do about it! I've just gotten to that space mentally though. I struggled with this A LOT for a couple of weeks!
Hang in there!!! Hoping everything goes off for you without a hitch!


My husband and I are having our big wedding October 2, 2021. Right now we aren't too worried about it, we've gotten about 60 Yes RSVP's so far, still waiting for about 40 more to decide. We're just taking it day by day and decided that we're having it regardless. We got married last year at our minimony, and now were just ready to get the bigger one over with!

Fellow October bride her. I echo everyone's concerns. We are just moving ahead and plan to get married on the day regardless of the situation. Even if it's just the two of us! My biggest worry is that people back out last minute after we've already given final headcount to vendors. But for now there is nothing we can do, so I just try not to worry.

Same boat as you - postponed from last October to this October and getting nervous again. Our wedding is small -only 40 people. All of our guests are vaccinated (with the exception of 2 nieces who are too young). We are also requiring everyone to get a Covid test before the wedding. It's definitely not fun, but we're going to make it as safe as we can for everyone. Good luck!

October 17th in Georgia, here. I do believe that a few people will decline based on what's going on but I don't think a lot will. Most of our guests are vaccinated and we're definitely going forward no matter what. Just trying to stay positive and take it a day at a time.

View Quoted Comment

I'm worried about that too. I'm afraid people are going to be very wishy washy when committing.

October 23rd here. I've been planning for 2 years I've had 2021 set since the start of planning I wanted a long engagement and a stressless as possible wedding. I don't think I could even think of replanning anything so this wedding is happening one way or another. With either 200 guest or 50 it's still going to be an amazing day. Most people are vaccinated that I know.

I've been struggling a lot with it for our Oct. 2 wedding. We sent out invites a couple weeks ago with a notice that we are requiring proof of vaccination to attend (my FH is high risk, and with cases continuing to rise here, we spent many late-nights talking about our options). Surprisingly, we've only received push-back from 1 person, even though most of our extended families are unvaccinated. Everyone else has been very understanding and, if they aren't going to get vaccinated, have politely declined. We made a choice that we felt was best for us and our guests. There is no right answer, unfortunately, so you can only do so much! As of this point, it may just be our immediate families and a handful of local friends...which is just fine with me!

I am more concerned with restrictions / states mandating restrictions again or cancellations like last time. I understand some don't feel comfortable, & I'm okay with that!

View Quoted Comment

Why would you want to take the choice away from your guest. Those that are vaccinated are "protected" the ones that are not vaccinated are the ones taking the risk and if they have chosen not to get the vaccine then they know the risk they are taking. That's how I see it.

October 15...I thought we were safe and that covid would be gone... it's family only (34 guests) so we'll see how everything goes.

Just Said Yes

October 2021

We're doing destination(Cancun) and I'm STRESSED waiting to hear.

Just Said Yes

October 2021

I'm stressed about as well. We changed our guest list from 75 to 40 to 19. At this point we are just hoping to have our immediate family with us to see us marry. We are already planning on postponing our honeymoon but I don't even know if that's enough.

Just Said Yes

October 2021

With the UK travel ban (my partner's family lives there) and delta variant, we just downsized to 15 people. We kept the crucial vendors (cake, photos, floral) and I'll do my own hair/makeup. We'll stream for the UK family but I'm excited to have a small wedding on my parents' property. Maybe we can have a big party one day but we really just want to move forward with our lives while taking COVID into consideration.

Just Said Yes

October 2021

October 16 here and getting nervous. We are in Indiana. We have our second to last meeting with our day of coordinator later this week and we plan on telling her that we would like to move everything outside if the COVID situation is similar to what it is now come October. We would like to just require vaccination or at least a negative COVID test from everyone, but then much of our families may not come. We might take that step if things get worse though.

Just Said Yes

October 2021

I am honestly not worried about it very much considering we are having a small wedding anyways. We know that the majority of the important people would do anything to come to the wedding under any circumstances. Even if the venue cancels, my fiance and I would be just as happy to elope and then have a real ceremony later on.
WeddingWire celebrates love
...and so does everyone on our site!
Learn more
Groups
WeddingWire article topics