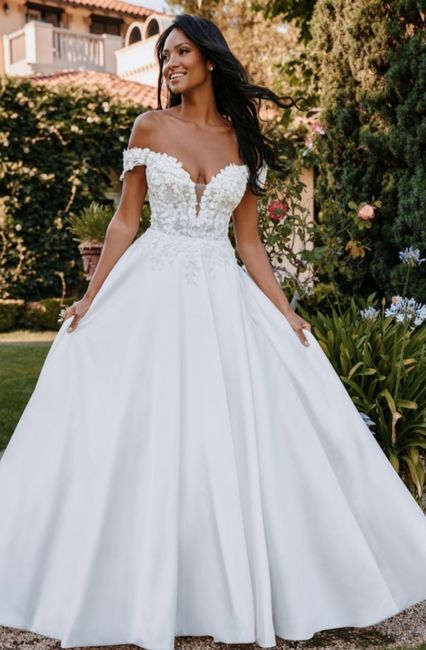 Hello!
I'm trying to pick a few dress options for my bridesmaids but I'm not sure what necklines would best complement my wedding dress. My dress is off-the shoulder, satin, with some detailing on the top. I know I don't want my girls to wear an off the shoulder dress since that's a unique detail to my outfit.
Their dress color will be a dark green, most likely chiffon fabric. I want to have a few different style options so that everyone is comfortable with what they're wearing. I added a picture of my dress for reference.
Thanks so much for your help!