Nails - Wedding through honeymoon
Hi ladies! So I typically either leave my nails bare: long or short, or use healthier nail polish I buy from whole foods which of course chips pretty quickly. For my bachelorette party I tested out gel but it started peeling just after a week. My wedding is in two weeks, I just peeled off all the gel and completely wrecked my poor nails. Cut them short because now they are fried anyways. Trying to figure out what the heck to do so that I don't have to worry about them for three weeks straight between wedding and honeymoon. Clearly the gel did not last. Manicurist recommended dip? Anyone else doing that or have done it? Other recommendations? Do I sound ridiculous admitting that I just peeled off the gel and cut every nail off two weeks before the wedding? 😉
Latest activity by Valerie, on September 29, 2018 at 5:04 PM
Hi Jennifer! Have you ever tried SNS dipping powder? I tried SNS dipping powder about a year ago and I haven't gone back! It lasts 4 weeks for me, never chips or lifts, and you don't need to wait for it to dry! It's amazing! I highly recommend trying it out!

Oh gosh! I feel for you. I am a nervous nail picker/ biter.
I recently went an entire month (longest in my entire life) without biting or picking them at all.
And then some fit hit the Shan and it stressed me out. I can't stop picking for the life of me now.
No winning here.
Good luck!

View Quoted Comment

Girl yes!!! I got my nails done for my shower and I am gonna keep these bad boys on to keep myself from biting!! The struggle is real!!

Yeah, you're supposed to soak off gel, and I've heard the same - that it last about a week. What about acrylic?


Thanks all! I think the powder is the "dip" she was referring to. You liked it?! My problem isn't that I'm a Nail picker/biter it's thar once it gets loose and starts snagging on things I can't deal with it 😬. Can't imagine being on honeymoon while the gel starts lifting/snagging

I haven't done acrylic since prom in high school haha. I remember how thin my nails were underneath after and how much I hated that. For just wedding month I'm stuck between not wanting too long-term, but long enough for the month. I need to understand powder better if that's a good option. I truly don't understand how it works 🤷🏼‍♀️

I get pink & white gel fake tip nails (I think some people still call them acrylic). I usually ask for them thick (but not weird looking) and short so they last longer. Mine rarely break off, I get fills every 3-4 weeks!

I LOVE LOVE LOVE dip! Mine lasted over 3 weeks. I finally had to go in and get it taken off becuase my nails grew so long I couldnt handle it any longer. So idk how long they would have lasted. But seriously they didnt even so much as chip or crack! They also say they are healthier for you, but on just going with their word on that. With both the gel and dip you want to go have it taken off though. Try to resist the urge to do it yourself.

View Quoted Comment

These are my SNS and it was 4 or 5 weeks ago. It last a good 3 weeks. Avril's last less and are worse for your nails.

Yes definitely go with SNS dip powder! I recently switched from gel to dip and I love it. Honestly though, gel should really last at least weeks if not longer so it may have been a poor application. I still prefer SNS now, though, and I'm not going back to gel!

Wow this is so helpful, thank you so much ladies!!

Thank you for posting this!! I have been wondering the exact same thing. I love my long nails and painting mine, but I leave for my 2-week honeymoon the Monday after my Saturday wedding. As of right now I was thinking of doing a normal manicure for the wedding and then taking it off and going bare for the honeymoon because I didn't want to have to deal with chipping/peeling of gel on the honeymoon either! I've never done dip. I take GOOD care of my nails and hate to ruin them with gel or acrylic, but sometimes it's necessary. Thanks for all the tips!

I hate doing my nails (professionally), but I did not want to worry either. My glittery gold gel nails lasted 2 weeks throughout my wedding/reception.

Gel is supposed to last at LEAST 2 weeks (I've had it last a month). You might need to find a better salon. It's worth it, rather than doing yourself , for this one big time in your life.

You know… You have all made me realize that I got a bad gel job. I also realized I couldn't remember the appointment time for my wedding as she made it with me while I had my hand side unable to write or add to calendar. I just got a snotty text back from her to call the salon because she's too busy to tell me the appointment time. Between that and this conversation, I decided to find someone else. I just hope that I can get the dip on my nails looking nice since they are all screwed up from the gel! My nails are honestly so damaged right now!

View Quoted Comment

Yes, I absolutely LOVE it. Its called dipping powder and it lasts for weeks! I highly reccomend it! The only thing to note is that it is a bit thicker than regular polish or gel, and looks similar to acrylic polish!

I love dip powder nails! Regular polish is lucky to last a day and gel rarely lasts more than 1 week for me. The dip lasts until I have it taken off. It looks great for 2 weeks, after that it doesn't look quite as good because my nails grow so fast (still I usually go every 3 weeks because of the cost i don't want to go every other week).

Just Said Yes

February 2019

Yeah I have the same problem. I type at work all day, so regular polish chips. And once it chips, I can't leave it alone. My nails are not super short, but also not super long. I wonder if the dip or acrylic would stand up to all the typing I do?

If you aren't used to dipping or even gel - DO NOT DO IT. The dip ends up being pretty thick on your nails and takes some time to get used to, if you aren't even used to gel then this is going to drive you nuts. I don't mind the dipped nails, but I've done everything under the sun to my nails before.

Also, there is no such thing as 'healthy' nail polish. Trust me, whatever you are paying extra for at whole foods is exactly the same as the cheap $2 wet and wild nail polish from CVS just with a different bottle.
Related articles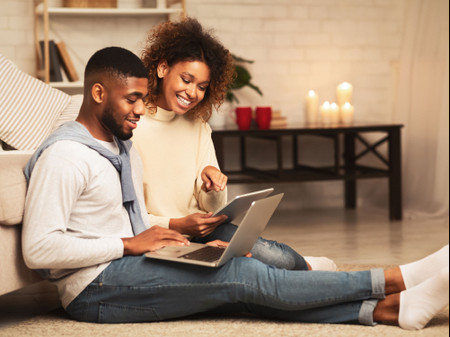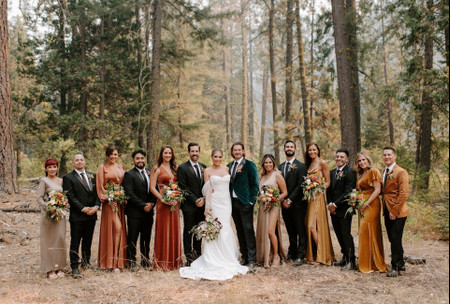 WeddingWire celebrates love
...and so does everyone on our site!
Learn more
Groups
WeddingWire article topics