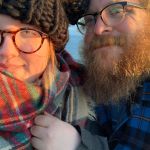 My August brides
I am getting married Augusta 22nd of this year and want to know what you brides are doing during these crazy times! Have you finished planning? Do you have your dresses? Have you decided to postpone!! I need to hear from you ladies I'm going crazy with anxiety!
Hi there! I am currently still planning as usual. I am finishing paying things off. I am due to get my dress the end of this month :-) and hopefully have any alternations done next month. The only thing I am thinking about postponing is my bachelorette.

I'm also getting married August 22. We are still moving forward with the wedding, we are taking it day by day. My dress is set to come in June, my bachelorette is supposed to be in Miami in June but we are thinking we may need to postpone it depending on how everything goes

I have my dress fully altered because we were supposed to be married April 4th, but now I've lost another five pounds and will probably need to get my dress taken in again lol. 🙈 We have everything paid off, so we're going forward as planned. We eloped on our day with one witness and a zoom call for our families, but we very much are still planning on our small gathering in August. Hopefully things work out for you guys!

Just Said Yes

October 2021

We were supposed to have our wedding on August 14th but we just made the decision yesterday to postpone to October 1, 2021. Our venue suggested we consider our options and luckily all of our vendors are free on the new date. We decided to just switch it so we wouldn't lose any of our vendors if we had to postpone anyway in a few months.
One of my bridesmaids still didn't have her dress, my fiancé and his groomsmen did not have their suits, our pre wedding festivities were being affected, etc. We also have a lot of guests who are either not in great health or are struggling financially during this time. The vast majority of our guests also live out of state and I anticipated many people backing out. There were so many reasons to postpone, so even though I've cried a lot and I am very sad to have to wait another year and a half after already being engaged for two years, I know we made the right deicida for us.
I am currently trying to focus on all of the positives. We now have extra time to save money and we can hopefully go on a honeymoon right after the wedding which we wouldn't have been able to do. I also have so much time for all of the things I had left to do before August.I know everyone is doing something different during this time, so you just need to think about what would be the best decision for you and your fiancé. Any choice will be hard but I hope you can have an amazing day, no matter when it happens!

View Quoted Comment

I have talked with my fiancé about getting eloped on our wedding date and then having our wedding a year later on our actually wedding day which I want to do. There is nothing open at this time so I still have to order my dress, flowers, tuxes, get bridesmaid dresses etc.. my fiancé doesn't want to make this decision just yet he is waiting until May. I know a lot of people whom are traveling aren't going to be able to financially be able to come with all of this. I also am really stressed about having to do everything last minute if my fiancé decides he still wants to try and have the wedding. I just wish he'd see it through my eyes. We'd also have more time to plan and more money to spend... and could focus on buying a house this year. It's hard he's very stubborn

Just Said Yes

October 2021

View Quoted Comment

I'm sorry, that's hard when you're currently feeling two different ways. At least May is only a few weeks away which is when he wants to decide. Maybe once that time comes just really explain how there are so many important things that still need to be done that you can't do with the way things are right now. It's all very stressful so I hope you guys can agree on something that works for you both.

WeddingWire Administrator

October 2016

You're definitely not alone Abby! Make sure to also check out this discussions where lots of August 2020 brides have been sharing their concerns:

i need you, August 2020 Brides

I'm continuing to plan with the hope that we will have our wedding in August. I tried on a few dresses right before all the shops closed, but haven't found my dress yet. I will be purchasing off the rack and have an appointment in early May at a bridal shop. I'm also considering try at home programs. My FH suggested we have a contingency plan and we will see what happens when our state makes an announcement at the end of the month (after the current stay at home order is supposed to end). If they continue to ban large gatherings or limit the number, I think we will still get married and either reduce the guest list or postpone the reception. Planning can be stressful even without all that's going on in the world, but I believe it will all work out.

I am still planning but the things I need to do I can't bc everything is closed. I do have my dress, shoes, jewelry, dj and photographer. We have our pastor, playlist, bridesmaid dresses guest list and we already sent out our save to dates before the virus.We still need to get our flowers, tux for groomsmen, invitations and a few other things. As soon as things get better ( I hope) and opens up we will be able to finish what we need to do. We are just waiting to see what will happen down the line if we need to change the date and honeymoon.

I'm getting married August 15th and we're suppose to send out invited this week!! How are y'all updating your guest is anything happens. I'm also thinking of adding a note in the invitations that says "the wedding is still on as of right now, but plans can change. please check the website for any questions." What's a better way to word? What do you guys think about my idea? I'm suppose to be taking my nursing boards soon... and with all of this plus wedding planning, I'm kinda freaking out.

Katrina, we have the same date! I feel like you could wait to send out your invitations when we know more. Typically wedding invites are sent out 6-8 weeks before the wedding so it's pretty early to send them out anyway!

Just Said Yes

September 2020

Hey! I'm still planning, our is September 12! I've already got my dress it just needs to be altered. But I would keep planning until it get a little closer to make a decision on to postpone it.

August 30th bride here, originally planned for April 18th! We are still moving forward with our 08/30 wedding as nearly all of our planning is done. If by July things have not improved and we are unable to get married in August, then we'll postpone to next year. But at this point, I think it's too early to tell what will happen 5 months from now. And for the fall brides who are postponing to next year, I totally understand as it's difficult to plan a wedding during this time! I thankfully already did the festivities (minus my bridal shower) and have my dress and everything else. All that's left to do is get married! Try to take it day by day and remind yourself that no matter what, you're going to be okay! And I've also been seeing articles about a lot of events being postponed to August, so that's comforting (though I'm aware that can change). Wishing all the best for you ladies!!

August 1, 2020 here in SoCAL.

No, I am not done with planning. I have the church ceremony and reception place booked. So far, I mailed save the dates to all our guests. I contacted some photographers but fiance and I still need to choose. We don't have a caterer yet. I ordered my wedding dress in January but still need to get it altered from DB. My bridesmaids or groomsmen still haven't ordered their attire.

Just yesterday ( 4/14/2020), Gov. Newson named 6 goals that must be met to lift the Californian corona-virus order. He also gave Californians a glimpse of their "new normal" noting face coverings could become a mainstay, schools might stagger start times for students, restaurants may reopen with few tables and LARGE GATHERINGS would remain off limits.

This means that anyone in California who is planning a big wedding celebration might need to either made a very small wedding or postpone.

This is only in California, so I am not sure about other states and their regulations.

Just Said Yes

August 2020

I am also getting married August 22nd! I have my dress picked out and paid for and it is at the bridal shop. My bridesmaids have half paid and we are waiting for them to come back. They are supposed to be here early May. We are moving forward with our wedding as planned but we did contact our venue (in fort wayne indiana) and they let us pick a backup date incase we are forced to postpone but it looks like we should be good to go.

My date is 8/1 in Virginia. We live in Maryland, so we are hoping for a coordinated response between the states. I have everything secured, except for flowers. I contacted my venue on 3/18 to get some rescheduling information and they said they weren't rescheduling August weddings yet....I'm so stressed out. Everything is ready, just need to make payments on a few more things. I'm trying to stay positive but realistic. Most of my friends and family have helped me to be positive. Don't want to postpone yet because a) my venue isn't allowing me to and b) worried about postponing and then things are fine by 8/1. We're waiting until June to decide....is that stupid? Ugh!! I am so confused!

View Quoted Comment

I have officially postponed! I work with Doctors and our infectious disease doctor said he does not foresee the state of Maine where I live allowing large gatherings in August. He says that until there is a way to test more people or a vaccine it will be this way for awhile. Not to mention all the stress of "what if's" so it was better for us! We will still get married this year on our date then next year we will renew our vows in front of family and friends and have our reception then.

View Quoted Comment

Yay I'm glad you found a solution that works for you! We might be in the same boat soon...

View Quoted Comment

I mean I really hopes it works out for you guys! We just didn't want to have a wedding of ten people at our venue that we paid 4000 dollars for! So it's much better for us to wait till next year where we can have as many people as we want!

View Quoted Comment

That makes sense!
Related articles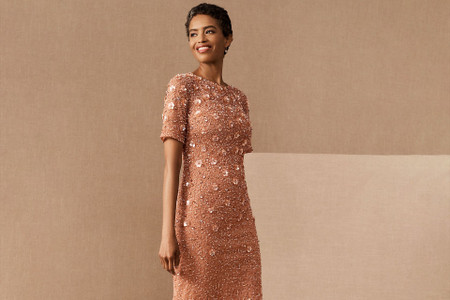 WeddingWire celebrates love
...and so does everyone on our site!
Learn more
Groups
WeddingWire article topics