Are you serving a traditional, multi-tiered wedding cake at your reception? Or are you switching it up with a more modern, alternative dessert option? (Bring on the donut walls, candy bars, and sundae stations!)
What's for dessert on your wedding day?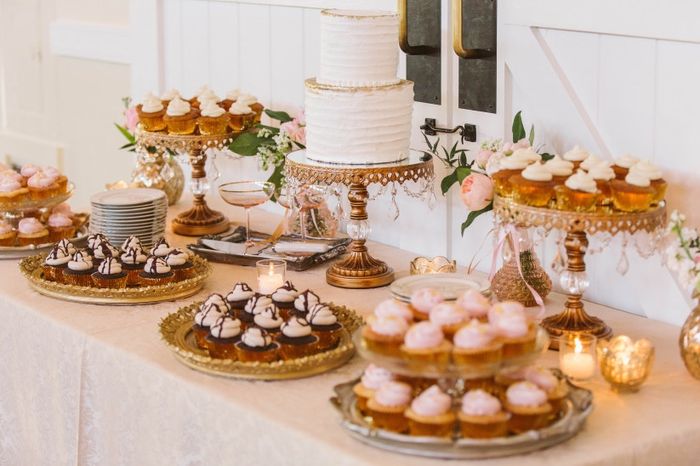 Photo by A Muse Photography in Washington, DC
Next Question: Modern or Traditional: Honeymoon Timing?
Start from the beginning here: Traditional or Modern?