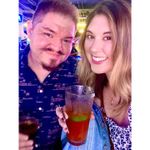 Mental Health & Wedding Planning
Just a general question to all the people who are currently affianced, how are you balancing planning and your mental health?
Latest activity by Emily, on August 29, 2021 at 7:58 AM
Following, as I need to manage my anxiety 😅

View Quoted Comment

Girl, my wedding is in 2 months and 13 days, FH is in New York, I work in California, so trust me when I say I 100% understand the anxiety.

Lists. Checking things off as I go.
I have to remind myself of the tricks I learned in CBT. Also, making sure I keep up my sleep routine, drink lots of water and eat well.
When I really start to get wrapped up in worry I remind myself we can elope it gets too stressful.

View Quoted Comment

Yes, lists are my life.

Definitely good reminders to keep up routines.

Unfortunately, an elopements is not an options for us

As we get closer to the day I just feel my stress level elevating, even with all my coping mechanisms in place.

View Quoted Comment

If you find yourself getting panicky, close your eyes and pick a color. Open your eyes and name five things that color you see around you. For example, green. Look around, and say the names of what you see "couch. shoes. Coffee mug. pillow. purse." It can help pull you back, esp if you are on the edge of a panick attack.

I'm using the task list in the weddingwire app (tailored to my wedding timeline and goals) and a giant excel spreadsheet to keep track of my research on venues/vendors and other details. I try to focus only on the task at hand to avoid getting overwhelmed by everything that needs to be done. And when I do get overwhelmed, I take a break for a week or so until I have it back in me.

Lists and a paper wedding planner that I can write help me focus and not get as overwhelmed. I have to take days off planning entirely so I don't get stressed by details that won't matter to anyone else but me. Self care when you are feeling stressed is even more important. I only talk with my FH about wedding planning one day a week so I don't just bombard him with ideas and questions all the time. The occasional quick question is fine but I save the rest for later. When COVID hit I had just started planning and I delayed the wedding by a year and put a full hold on everything except for finding inspiration pictures. That lasted from April 2020 to Feb 2021, when I was one month out from our date. Everyone is different so you just have to figure out what works best for you.

Schedule time when the wedding isn't a priority. Maybe that's just ten minutes when you do something that isn't wedding planning. I know it's difficult since it's so close, but maybe take a walk with someone and let them know "this is ten minutes when I don't want to talk about wedding stuff" and talk about ANYTHING else.


Definitely lists. Write down everything that HAS to get done. Major things- people need to be paid. Wedding dress needs to be picked up. Then write down things the wedding would still be beautiful and perfect without. "The wedding would still be beautiful if I forgot the ring bearer pillow" (which I did for my first wedding). "The wedding would still be beautiful if mg husbands shoes didn't fit". Things like that. accept that things might go wrong and allow yourself the space to accept them.
Meditate. Breathe. Drink a ton of water. Find healthy snacks go go to when you feel the need to start snacking out of anxiety. Don't mess up your sleep schedule.

When i was planning, i made sure to take breaks!

I try to remind myself it's just one day and most people won't even notice the things I'm worried about. Having lists and timelines to get things done definitely helps.


Also, my FH takes me out on date night every Friday to get me to relax. If I start talking wedding, school, or work he navigates the conversation to something that won't stress me out. I saw you said your FH is in NY and you are in CA so maybe a Skype/FaceTime movie night?

My anxiety has been really bad since our original plan kinda fell apart so Iʻm tryna book everything I can early as I can and check things off, feel like Iʻm getting things done/fixing things

Plan wedding-free days where you don't allow yourself to talk about, research, check things off your list, or actively plan the wedding. Stuff will pop into your brain so jot it down on a piece of paper, but don't take action until your wedding-free period is over. If a whole day feels overwhelming, start with just a few hours at a time. Establishing those healthy boundaries of work time, family time, wedding planning time, fiance time, etc really helped my mental health and efficiency when I was ready to tackle wedding related tasks.
I'm just over a month away from my wedding and it was pretty stressful at times, especially the things I couldn't control (multiple vendors cancelling and feeling like I had to do everything twice and my dress coming in late.). Overall, I'm feeling very confident that things will come out really well. I used a scaffolding model metaphor for DIY party planning and got all the major items handled in the first few months (venue, dress, bakery, caterer, flowers, rentals, officant, dj, photographer, etc) and then have spent the rest of the time working out smaller details that just add character.


I actually kind of enjoy wedding planning. We planned most of our wedding prior to Covid and for the most part it was pretty enjoyable and non-stressful before Covid hit. We ended up canceling our wedding after we had already sent out invitations, eloped on our original date, and are now having our wedding celebration this year. It has been very weird to pick up planning after a full year on pause. And in the time between Covid erupting, us deciding to cancel, eloping, and then feeling really disappointed about it, I went to therapy because I was in a really bad funk I could not get myself out of (I usually have pretty good coping strategies but was completely overwhelmed when Covid derailed the plans we had for our future and our family planning timeline).

There are things that stress me out here and there and what I try to do is check myself and ask "how much does this REALLY matter?" particularly when I just feel stuck and unable to problem solve. Some things I've spent a lot of time on really are not all that important. Like I've been debating getting a second dress (hubby already saw my dress for our elopement) and its not going to make or break our day either way. Same thing with doing my own hair, the few VIP guests who aren't coming, or the fact that our cocktail hour isn't going to be traditional because our caterer doesn't feel like passed hors d'oeuvres are appropriate during the time of Covid. It is what it is, and something being less than perfect only has the power to ruin our day if we let it. Maybe its because we went through the whole Covid thing for our elopement and it was really disappointing, but I'm trying to consciously check my emotions and way of thinking if I feel like I am getting into a negative space. I can easily get hung up on these miniscule details and there is a lot of power in just letting go, especially over the things that are insignificant or that I simply have no control over.

Not well. Lol

I feel like I am sitting in a wedding-related anxiety puddle. I'm ready for the day after the wedding at this point.

Tons of lists. All over. I will make a list & make it again a week later LOL

But honestly, the BEST thing I have done for myself are mental health breaks. Literally, It has become a thing in ALL the group texts. I am constantly being bombarded with questions by bridal party, FH family, My family etc. It has now become normal for me to say "I will get back to you on that in one week, I am currently on a mental health break from wedding planning." It is THE BEST reality check & brain rest. It allows me to take a step back & actually enjoy the journey AND my fiance, HELLO date nights! I have also decided to take a break from all of my social medias. I don't have time to continuously update my feeds & stories & then engage with people & all of their questions. The people that matter, have your numbers & will reach out if/when needed.

Hope this helps! Also, it's okay to have a glass of wine, take a bath & have a cry sesh lol. Wedding planning is fun but draining. Feel all the feels & keep moving

Just Said Yes

February 2016

I need to manage my anxiety


Honestly, I finally started taking a low-dose SSRI a few months ago and it's been a complete game changer. I also meditate every day and have found ghat when I'm on the very of an attack, going for a walk or playing with my dog really helps me refocus. I think the key is trying to figure out what triggers you and what things make you blissfully happy (for me, it's a fluffy puppy haha).
WeddingWire celebrates love
...and so does everyone on our site!
Learn more
Groups
WeddingWire article topics