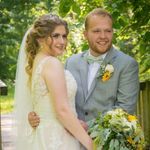 Inviting people to the ceremony but not reception
Hello! I am the matron of honor for my friend's wedding in September. She originally planned on having a ceremony at a church and her reception at a fire hall with about 80-90 people. She already paid for half of the fire hall and we were just going to do fried chicken and baked ziti, etc. easy stuff for the reception. Well she texted me a couple days ago and said that are going to downsize and just do a small reception for close family and friends due to money. Which would be fine but I already sent out invitations to all the female guests for the bridal shower. It is incredibly rude to invite all these women to the bridal shower but not to the wedding. She just said she could invite them to the ceremony but not the reception. I have tried telling her that is very rude because the reception is supposed to be a thank you to guests for coming to the wedding. I know a lot of the people she would be inviting and a lot of them would be offended to only be invited to the ceremony. What do I do? I know it is not my wedding but I already sent out the invitations for the bridal shower and I just can't help but think how rude it will be to only invite these ladies to the ceremony.
I agree that it would be very rude. What time is the ceremony and reception? If it's not at lunch or dinner time maybe she could just serve cake and punch rather than a full meal and still invite everyone.

View Quoted Comment

The ceremony is at 3:30, I think the reception would be around dinner time (5:30-6ish)

Yeah, this is rude. It's OK to have an intimate ceremony with a bigger party, but not the other way around. Same thing with the bridal shower; it's like saying some people are good enough to give her a gift, but not to actually be there on the big day!

View Quoted Comment

That's what I tried telling her but she seems to think it's ok. Ugh I just feel so terrible for these women. It seems like a gift grab!

Honestly if I were in your shoes, I'd cancel the shower. I'd rather people question why I cancelled than knowingly invite a bunch of people to shower the bride with gifts who won't even be invited to the wedding.

View Quoted Comment

Then a full meal is a must. It sounds like she didn't properly budget. But that isn't an excuse to be a rude host. Is there anything she could cut in order to invite everyone to the reception?

View Quoted Comment

I agree. Since you are hosting the shower, it will reflect poorly on you if there are people invited to the shower that are not invited to the wedding (inviting to ceremony only is just as rude).


View Quoted Comment

Yeah..the only problem is she has another maid of honor as well and she doesn't want to cancel the shower..I don't know what to do!

View Quoted Comment

I agree with this. I would cancel the shower if possible.

View Quoted Comment

Yeah I really don't think she properly budgeted either. I think she got way ahead of herself and didn't realize how expensive weddings are. But you can't make this kind of rash decision 4 months before the wedding. :/ I've tried to help her the best that I could since my wedding was a lot of DIY/budget friendly things back in 2017. I'm trying to convince her to have the full dinner, we'll see what happens.

Yes, that would be rude. Being invited to the shower and ceremony but not the reception sends a horrible message. If it's about money she should look at different food options that would be good for a large group but not expensive.

Cancel the shower. The rest will only reflect badly on her. I would even go so far as to back out of being a maid of honor.

View Quoted Comment

I hope she will listen to you advice. Even if she just serves pizza and sodas or sandwiches and chips it's better than not inviting people.

View Quoted Comment

This is how I feel as well. Try to focus on what you are doing with the shower and not trying to change her opinion about Ceremony vs Reception invites. It sounds like you are hosting the shower in honor of the bride. If you invite people to the shower who will not be invited to both ceremony and reception it looks like you are the one out of line, not the bride. If you cancel the shower and then the bride sends Ceremony-only invitations, then it looks like the bride changed the plans and declined the gifts since she is holding a smaller event. Sure, all those people might be offended by a Ceremony-only invitation still but that is the bride's choice, not yours.

Unfortunately, canceling the shower may cause issues between you and the bride since you disagree over the etiquette. If she was hoping for a shower and (maybe unknowingly) being gift-grabby you will have to face her disappointment and possibly anger at canceling it. I hope you can explain how you feel to her and that she accepts these are the consequences of her choice. Good luck!

Thank you for your advice everyone. I am not sure how I would go about canceling the shower because I am co-maid of honor with the bride's childhood bestfriend. She has absolutely no intention of canceling the shower. Should I put it off on her? The shower is going to be held in my backyard. I'm not really quite sure what to do.

View Quoted Comment

Back out of everything completely since no one is taking you seriously. That means other maid of honor needs to find a new location. Any animosity from disgruntled guests will not be reflected onto you. I would also reevaluate the friendship with the bride.

You could cancel the original shower and then re-invite only those who are invited to the wedding. This probably wouldn't look good to everyone who got cut, but it may be your best compromise with the other MOH.

View Quoted Comment

I would tell the other maid of honor and bride you aren't comfortable hosting an event for people that won't be invited to ceremony and reception so if they want to proceed with that plan than unfortunately you are going to have to back out of co-hosting and having the shower at your house. I would explain your concern about looking like you are hosting an event just so the bride can receive items.

I just told the bride that I am going to have to cancel the shower if she doesn't end up inviting everyone to the reception as well. We will see how it goes. The last thing I want to do is be a cause of conflict for the bride, but I don't want to hurt any of these women. I appreciate all the advice!

It's not okay to invite people to a bridal shower where they will obviously get her gifts than not invite them to the wedding that's very RUDE. Also, if she's not able to invite everyone to the reception and ceremony then reduce the count for the wedding total. She needs to be mindful about factors such as people possibly traveling from out of town, getting hotel, take time off work, etc. either invite them to both or none.
WeddingWire celebrates love
...and so does everyone on our site!
Learn more
Groups
WeddingWire article topics