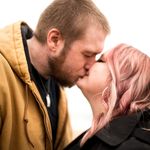 I'm pretty sure I'm allergic to my wedding band
We got tungsten carbide bands and my finger hasn't stopped itching for 2 days. There is no rash so i'm also concerned it could be the sizing. What do I do! We ordered them online through etsy so I can't take it to a store. :/
Latest activity by Sandra, on July 6, 2018 at 3:37 PM
I would immediately take it off! Contact the Etsy store and hopefully they will be understand. What you don't want is your finger to swell around the band. See if the itching stops once it is off!

View Quoted Comment

Oh no i didnt even think of swelling! I just got it off. Thank you !!

Definitely Contact Etsy and see if the seller can help.

"Rings crafted from tungsten can contain either cobalt or nickel binders. While nickel may be an irritant, tungsten and nickel alloys are actually hypoallergenic. This is because in the process of combining both metals, the nickel binds so well with tungsten that it loses its ability to react with the skin.

Cobalt alloys, on the other hand, are a common irritant and may trigger rashes. Aside from causing a skin reaction, cobalt-based tungsten rings will appear to have spots and stains over time in areas where the metal came into contact with the skin. Oxidation occurs when cobalt bonds with oils in the skin. This makes the metal appear similar to tarnished silver."




View Quoted Comment

I'm not a doctor but I would just be worried if you were allergic and it did start to swell. If you take it off and the itching stops you can try it for a little and if it starts you know that is probably the case. I woud think if the seller is good then they'd do an exchange for another metal type. Most sellers want good reviews and their company thrives off of happy customers. As an Etsy seller myself (not wedding stuff) that is still always our main goal so I'd hope they would be the same!

Be careful with swelling and tungsten, it's not a material that can be cut to be taken off like gold, platinum, titanium etc. keep on top of that!

July 1993

I'm allergic to nickel and can't wear costume jewelry unless it's hypo-allergenic, and even then only for a few hours at a time. Do you have issues with any other jewelry?

It's possible that the irritation is from trapped water from washing your hands. Make sure your hands are thoroughly dry

If there is nickel I would be very careful with it. If nickel touches my skin it itches, burns, swells, and develops horrible rashes. It's nothing to play around with.

Just be careful with swelling. You need a ring cracker to take that off and the ring is usually unbearable after. Sizing is important but it sounds more like an allergy. You should contact the etsy seller to find out what alloy it is.

It's a good thing someone knows so much about this stuff because I'm horribly allergic to nickle and my FH wants us to get tungsten rings. Thank you for posting this stuff you guys!

I second dry your hands and take it offf while washing . I actually developed what looks like blisters and a rash under my white gold engagement ring last year . I not take it off and make sure the ring and my hand is completely dry before putting them back on. I have not had any issues since !

View Quoted Comment

Maybe some anti itch cream to like Benadryl.

We looked at a band for FH and we both liked it - then learned it was Tungsten Carbide. FH told the jeweler he had a previous allergic reaction to that material so the ring wouldn't work. Jeweler insisted the material was hypoallergenic but FH stuck to his guns and said he knew he'd had a reaction to it. Muriel's explanation above makes a lot of sense... if it had nickel in it that would totally explain his reaction.

Point of the story - I think that the standard assumption is that tungsten carbide is hypoallergenic... and just like the jeweler I met with, I would expect your Etsy shop to say the same... not intending to deceive you, but just believing an assumption and isn't necessarily true. I would have Muriel's explanation on hand when you talk to the Etsy shop or include it with your email... Hopefully they will work with you - give you credit towards something else? Do they have Titanium in their shop? High grade titanium is what they use for surgical implants and would hopefully cause less issues, and it's a more affordable than gold option (like TC).

Good Luck!

Being too small wouldn't make it itch. that's a whole different feeling. you are reacting to the metal. you are going to need to find a different metal for your ring unfortunately.

Did anyone else read the headline as she is allergic to the musical group that will be playing at her wedding?

Oh no! I'm sorry to hear this Sandra! I would definitely remove it and try putting some calming ointment on it to help get relief! You might also want to see your doctor to get to the root of the situation! I hope you feel better!!!

View Quoted Comment

I thought someone might read it that way! Haha!

View Quoted Comment

Thank you!
Related articles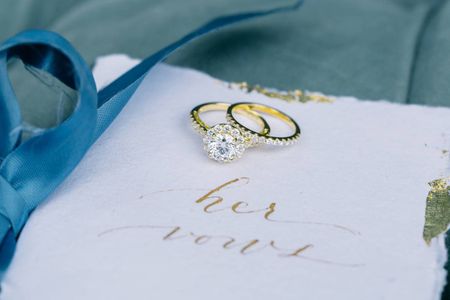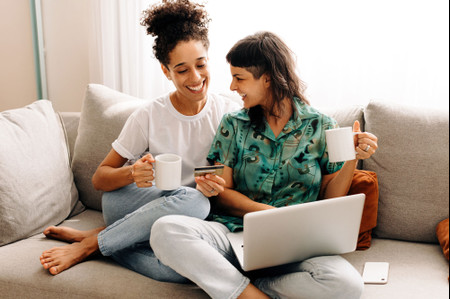 WeddingWire celebrates love
...and so does everyone on our site!
Learn more
Groups
WeddingWire article topics