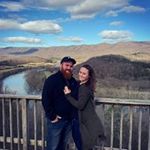 How much time off from work are you taking for your wedding?
Hello! I know this has been asked before but wanted a fresh take on it. How much time off from work are you taking for your wedding? How many of those days are for before your wedding and how many for after?
I am getting married on a Saturday and taking off the Thursday/Friday before the wedding and then the whole week after the wedding. honeymoon is Saturday to Saturday may 8-15

Hi Allie! I'm thinking 4 in total (not including honeymoon vacation days)

My FH and I haven't actually talked much about it together! I've given it some thought though! I'm thinking of taking 2 days before the wedding to kinda mentally prepare, and make sure there's nothing left to do. Since I have a job in a prison working with records, I want to keep my nails nice, so taking off 2 days before the wedding gives me time to get my nails done and keep them fresh!

After the wedding we'll probably take another 2 days to settle back down from all of the excitement! We haven't talked about a honeymoon yet, or when we would go, but a lot of our married friends suggested giving at least a week between the wedding and honeymoon to settle down and enjoy being married before rushing off again!

I can't say for sure because I haven't put in for it yet, but I can give you my plans! We're planning a summer camp weekend wedding over labor day, so Monday is already a day off. Other than that, I plan on taking Friday off to drive to the venue (90min away) and start setting up, wedding Saturday, hang out with friends/bridal party Sunday and Monday, then take Tuesday off to recover and make our way back home.

I'm not positive yet, I was thinking about taking the whole week of the wedding and the week after off. I work 4 days a week, 10 hour days so don't really see a point of working one or two days the week before.

I had planned on only take the Friday before, but all more the Thursday before I had my husband and several other people texting me questions that I could barely got any work done so I asked to leave early. Then I drove three hours to my parents house to work on last minute wedding details. After the wedding I took off Monday-Friday since we left for our honeymoon early Monday morning. I didn't work weekends so we didn't get back until later Sunday night and I went back to work that Monday.

I'm taking off three days before the wedding and four days after the wedding.
We are still planning on the exact dates that we are going on our honeymoon so I wanted to save up as much time as possible.


We're getting married on a Saturday and taking the next week off for our honeymoon. The actual honeymoon is Mon-Fri and we wanted the day after the wedding to relax and decompress before traveling (it's only a 5 hour drive, so not too bad) and the weekend after the honeymoon to mentally prepare for going back to work. All of my planning is being done after work during the week or on the weekends, but I'll only be working a half day the day before the wedding so I can get last minute stuff together before the rehearsal. Our venue is local (literally about 10min away from our apartment), so I'm not too worried about time there. We're in a HCoL area that's also a college area which basically means that employers can get away with paying disgustingly low wages because it's mostly college kids. That being the case, we honestly can't afford to take any extra time off. The honeymoon is using all of my vacation time plus a few hours because I didn't accrue vacation time when the factory had to shut down for 2 months because of COVID last year. FH doesn't get vacation time, and the rest of my sick days (2 left because I only get 3 and had to take a day off for a migraine a couple months ago) are being taken by the small surgery I'm having next Tuesday plus Wednesday as a recovery day. My work gives us Good Friday off as a paid holiday (the vast majority of our factory employees are Catholic), so I'll likely be using that day for wedding planning stuff anyway.

So to recap: 5 days off after the wedding for honeymoon and a 1/2 day the day before the wedding. (I'm not counting the paid holiday because it's not a day I'm specifically taking off for wedding stuff, though my bridal shower is the next day so I'll likely be getting ready for that.)


I'm taking off 3 days before and a week after! I don't work in the same city as my wedding is, so I'm going to jam a trial and other things into that week

My wedding was a destination wedding (about 6 hours from where I live) on a Saturday, so I took off the Wednesday before and the entire week following the wedding (part of it for a minimoon in our destination and the rest of it to get back home and put things away).

I'm taking the day before off and the week after for our honeymoon. I wouldn't mind taking more, but both FH and I have started new jobs so we don't have a TON of time and really want the honeymoon right after our wedding.


Got married a Sunday. Took off the Friday before and the Monday after.

We got married on a Saturday. I took off the Wednesday-Friday before and the week after.

I honestly only took one day off. I always just kind of prepared a little bit per day for the days leading up so I ended up not really needing that much time off I had of time

Right now we are planning on taking the Thursday and Friday off for our Saturday wedding. Then taking the week after and the Monday, Tuesday, Wednesday after that for our honeymoon. I have the PTO ( I work for a non for profit so we get PTO instead of decent pay haha). Just super nervous to ask for that much time!

Im planning on the Thurs and Friday before and if we don't go on a honeymoon right after, the Monday.

I'm getting married on a Saturday and taking the Wednesday-Friday before off and the entire week after off for our honeymoon

Getting married Friday evening of Labor Day weekend, so I'll have 3 days off work after. Only planning on taking Thursday and Friday off beforehand, maybe Wednesday if I decide I need more time to prep closer to the date!

We are taking 5 days off. Two before and two after. Just wanted some time together since we aren't doing a honeymoon right away

Ideally I would like to take off 3-5 days week before and the whole week after. None of the jobs I work at give me time off, there are no benefits. I think they will let me take off though, but then of course won't make any money. Normally they give me a hard time since if I'm not there, the biz isn't making any money at those times, but I hustled all through the pandemic in healthcare when the other people bailed at least the first couple months, and at other places set up new programs from scratch. So if they give me a hard time, F it!

I think probably I will only have off the few days before in order to set everything up and potentially cook. MAYBE one recovery day after. My fiance is probably not going to be able to take time off, he is in a new job and they are only giving him 4 paid vacation days the first year. Hopefully we can schedule for a 3 day weekend at least.

We are getting married on a Thursday so I am taking the entire we of and the entire week after (10 work days total). My company is very generous with PTO so I have plenty. My Fiancé on the other hand, will be taking 3 'extra' days off since he doesn't have much PTO and changing his schedule the week of and week after.
WeddingWire celebrates love
...and so does everyone on our site!
Learn more
Groups
WeddingWire article topics