I quoted 3 bouquet different bouquets.
1 was "rejected" because peonies are seasonal. So, that's out.
Then number 2 (I drawn bellow) was wayyy too expensive. Sit down and take a deep breath..... IT'S FREAKING $600!!!!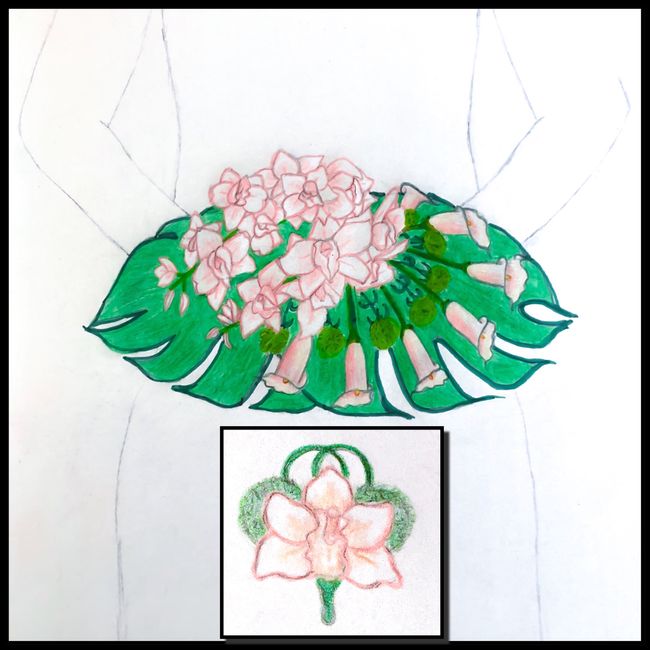 This is my nr 3 bouquet I request a quote:
It is $375 and $45 for each matching boutonnière. Is that quote reasonable?
Thank you