A general guide for building out your wedding party is to keep it proportionate to the number of guests, however, this is simply a guide and ultimately the number is based on who you want standing with you on your day.
How many people are in your wedding party?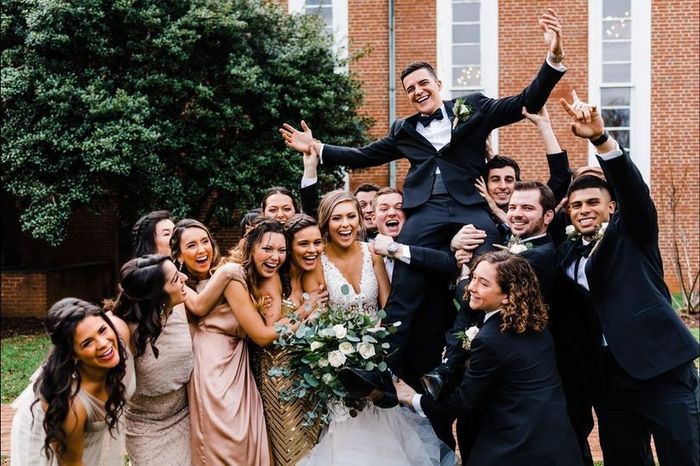 Photo by Rebecca Stone Photography in Charlotte, North Carolina
Next Question: How many colors in your decor scheme?
Back to the Beginning: Your Wedding - By The Numbers!