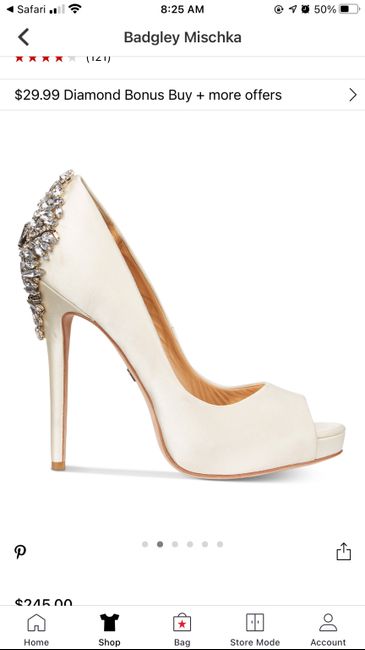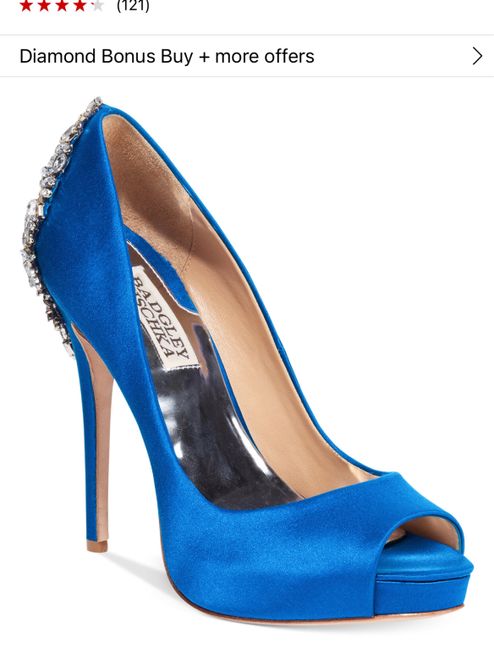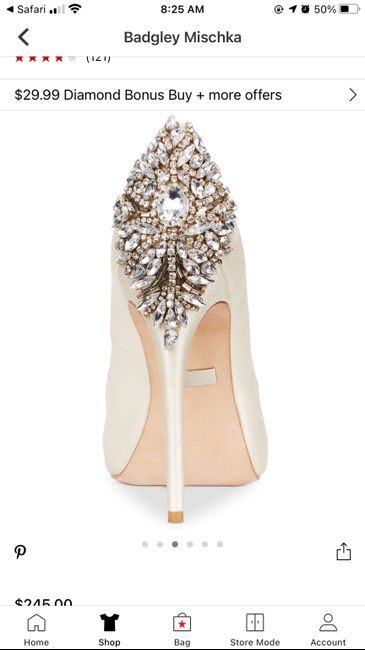 I'm torn between ivory and these beautiful blue heels. I feel like if I do blue, I won't have to worry about my something blue and it'll be fun and edgy. I'm also considering the blue shoes because I can wear them again with jeans or a black dress for a date night, but I fear I'll regret my decision if I go with blue and not ivory.
I've always wanted Badgely Mischka wedding shoes, so I'm not worried about the price tag. I worked it into my dress budget.
Help me pick the color! Haha
Bonus if you wore blue shoes with your dress and you have a picture for reference!