Geode wedding decor took off like crazy recently as a wedding trend, and one place I keep seeing them is on cakes! What are your thoughts on geode cakes? Are you into it or over it ?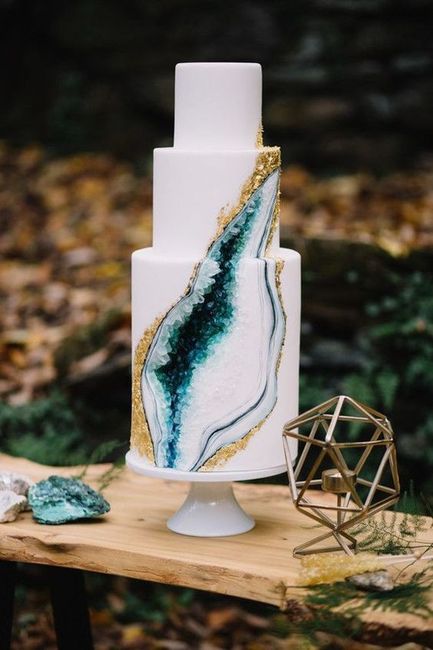 Cake by Cake Life Bake Shop in Philly , Photo by Hope Helmuth Photography
Keep talking trends with us!! Up next is Royal Wedding Obsession: Into It or Over It?
(If you're into geode wedding decor - check out our Geo(metric) vs. Geode details showdown!)