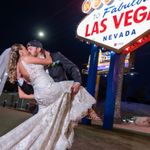 Florida honeymoon destinations
My FH and I are wanting to stay in the country for our honeymoon. I have decided on Florida. Now we just need to figure out where. We want to go sometime in early May. We are wanting to stay for 4-5 days. We are looking to relax but also drink and have a fun night life. Ive looked on google for hours but I want some personal opinions.
Latest activity by Lael, on September 14, 2020 at 4:05 AM
Tampa Bay region. Clearwater/St. Pete beaches. Plenty to do.

Clearwater/ St Pete is beautiful. That's where we got married and can't wait to go back.

Hi! I live in Florida. Are you guys thinking theme parks or beaches?

Florida Keys! Fly into Miami or Fort Lauderdale - spend that night on a hotel on the beach. Then, wake up refreshed and drive down to the Keys! There so much to do in all the main Keys, but I say drive allllll the way down to Key West (4 hours from Miami) - it's a town where you don't need a rental, you can bar hop, enjoy a sunset boat, watersports, have great seafood, the color of the water is spectacular, and you can stay at a hotel away from Duval St if you'd like some quiet time with your hubby. Plenty of people drive, the scenery is to die for and one of the top drives in the country. What dates are you thinking? Best season is November - April.

View Quoted Comment

Beaches for sure

If you just want to relax and chill I would Miami south Beach or key west. I love near the gulf beaches which others have said are also nice and plenty to do. Would recommend Clearwater Beach or passes a grill. Lol into the Don Cesar hotel if you want to splurge.

View Quoted Comment

The Florida keys are stunning, and my personal favorite beach town is Saint Augustine - very charming city with a vibrant bar scene, old castle ruins and the beach!

100% the keys. There's enough nightlife if you want and enough chill if you don't.

My first thought is Clearwater like a lot of people here, my sister lives there. Loves it! But also, I've never been, but Destin is apparently great for partying and the beach. That's my cousin's rec. Definitely worth a quick google anyway!

FH & I along with my father, son, brother, his gf, and my grandmother...we vacation EVERY summer in Destin. Destin is a beautiful location. We deep sea fish, lounge on the beach, play cards either at the pool of the condos we rent....I mean, it's OUR place! LOL FH and I fell in love with the Gulf Coast and Destin so much that we decided to marry in Ft Walton Beach FL which is literally across the bridge from Destin, lol. So, if you're looking to vacay, Destin is definitely a beautiful spot! Panama City Beach is nice, it's more spring breakish than Destin...meaning PCB has more of a night life than Destin. Destin is more chill. Tampa and St Pete is beautiful...my brother just moved there...it's definitely beautiful and definitely big city vibes with it sitting on the bay and the skyscrapers. It's a big city so expect interstates and traffic and a commute to sandy beaches if you stay inside the city limits. Pensacola is a great in between...city vibes without the traffic and the beaches are beautiful...anywhere along the gulf coast is beautiful.

Clearwater was amazing.
We picked a super small motel just north of all the action. So amazing. If I could re live a day of my life, I'd choose the 24 hour period I spent in Clearwater.

Daytona or the Keys.
Nightlife. Universal City Walk and Disney Springs have some great options.

I would recommend, Naples or Sanibel Island. They're both hidden gems and tend to be on the more quiet side. The further south you go the more it starts to become a "party" beach.

Just Said Yes

October 2020

View Quoted Comment

Thank you I am considering this option since Hawaii is so restricted

Just Said Yes

October 2020

I am also considering this as our honeymoon option as I've been to Florida so many times (Atlantic and gulf sides) but
The keys are on my must see list Since Hawaii is so restricted....
Are most business and activities open in Miami and the keys !?!
WeddingWire celebrates love
...and so does everyone on our site!
Learn more
Groups
WeddingWire article topics