Floral arches are everywhere now! Are you into the newest ceremony decor trend? Or do you think the fixation on floral arches is a little too much?
What do you think? Are floral arches overrated or underrated?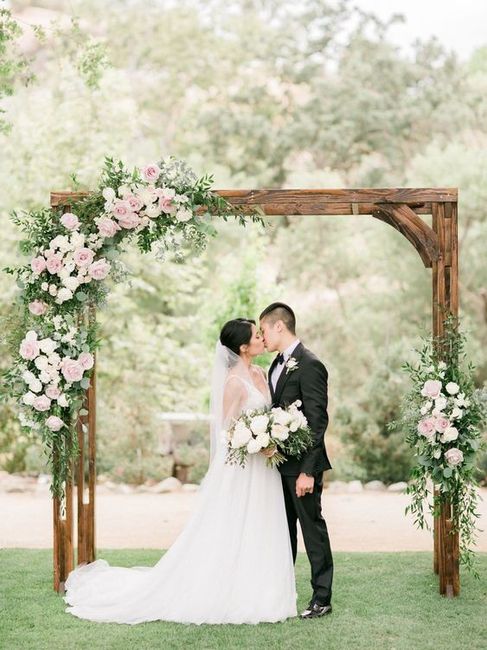 Photo by Koman Photography in Redondo Beach, CA
Next Question: Full Open Bar?
Back to the Beginning: Overrated or Underrated?