So FH and I aren't fans of having a bunch of separate tables so I've been trying to come up with a floor plan that has them all (mostly) connected. It's especially important since there are quite a few big families that wouldn't all fit at a single table. We've designated half of the venue to fitting the tables and the other half to the dance floor, so each layout below only shows the table half.
What are your thoughts on each? Which would you choose?

(Also please ignore where the chairs are. With this program I can't keep them in the proper place, I can only designate how many a side and at one point I gave up on them 😅)

Option 1.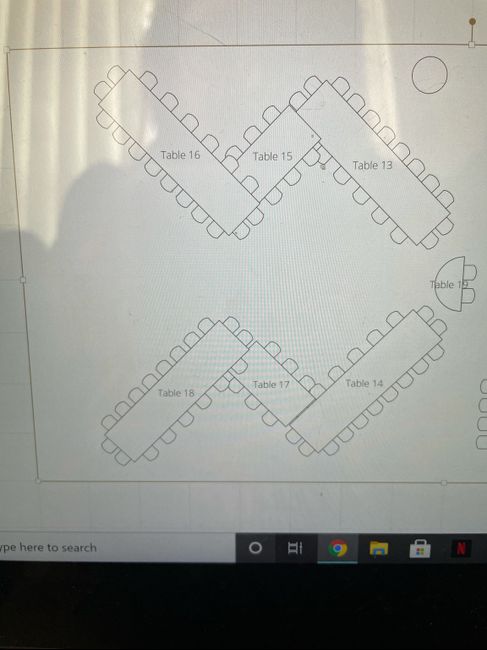 Option 2. For this we don't have a sweetheart table, we'll be in the two seats with dots and have nobody across from us.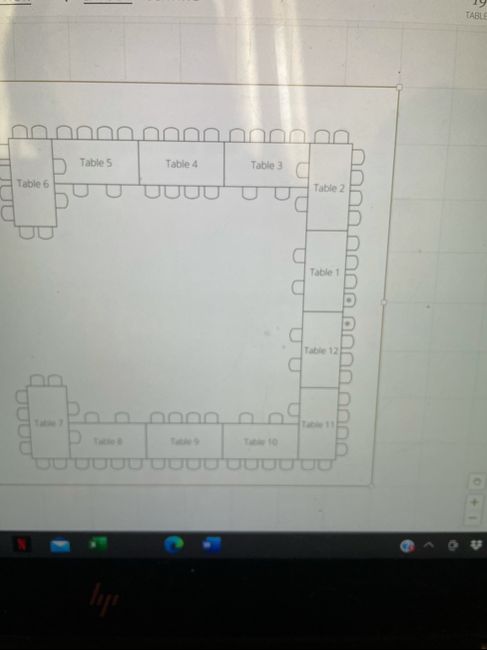 Option 3.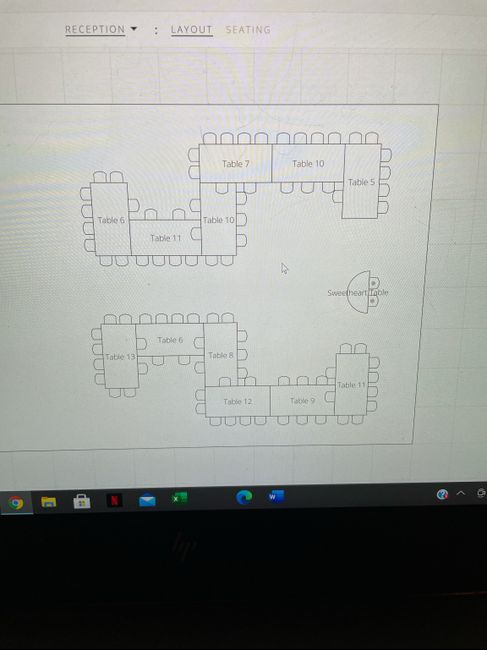 Option 4.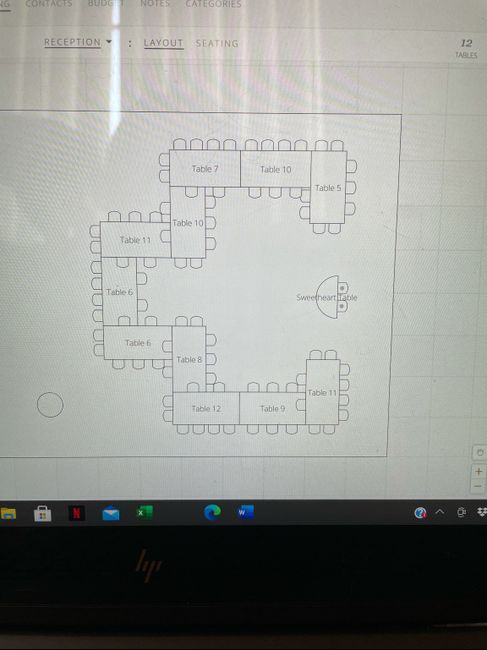 Option 5.