When it comes to getting your hair and makeup done professionally as a bridesmaid, do you think if a bride requires it they should pay for it? Or do you think it's a cost of being a bridesmaid?
Do you think it's a faux pas to ask your bridesmaids to foot the bill, or just part of being in the bridal party?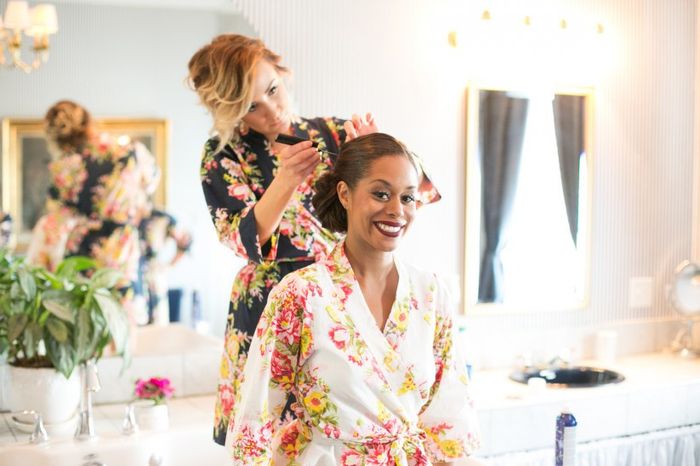 Photo by Bradley Images Inc. in MD
Next Question: Faux Pas or Nah: Not inviting all out-of-town guests to your rehearsal dinner?
Back to the Beginning: Faux Pas or Nah?