Personally I wanted engagement photos. We got engaged 14 months before our wedding date. Pretty early on we booked our photographer (but shes local to where we are getting married) knowing very well we weren't able to get our engagement session in with her we looked for other options local to us to get them done. I had a family friend that has done lots of pictures for me including athletic shoots for recruiting websites and my senior pictures. I never had any complaints.
We went out to the agreed upon meeting area (about an hour from where we live) and were all ready to take pictures when bam her camera broke. No big deal we rescheduled this time we picked a closer park to FH and I. That day comes her camera is all fixed (or so she said) and we start taking pictures. the setups for all were great I had no complaints and I was super excited to get them back. She got us our first round of photos at our year mark from our date so we could post them as an announcement and to be honest.... they weren't great. I liked them, but didn't love them. Quality just seemed crappy and you can see a black line on the right hand side of every photo which drives me nuts. I mention it to her and she says its just my eyes... yeah.. okay. Anyways I was still hopeful for the remainder of the pictures. she tells me about a month later she has a CD with the rest of the pictures and I can come get them whenever I want. I set up a day and that morning I just had a feeling and I messaged her before driving the 1 hour to get them and she cancels, that was back in November.... I have tried a number of times to get a hold of her but she never answers. Shes very active on social media so I even reached out to her on there and she just ignores me. I can't be mad because lets be real it was just a family friend and I only paid $60 bucks but more so just a little upset with what I did receive. Oh well. Would love to see some of your favorite photos! Mine are below:
I hate the editing on these
Don't mind the screenshots
see the black line?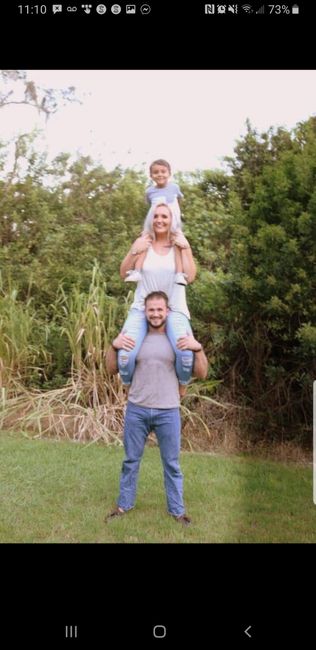 I do like this one a lot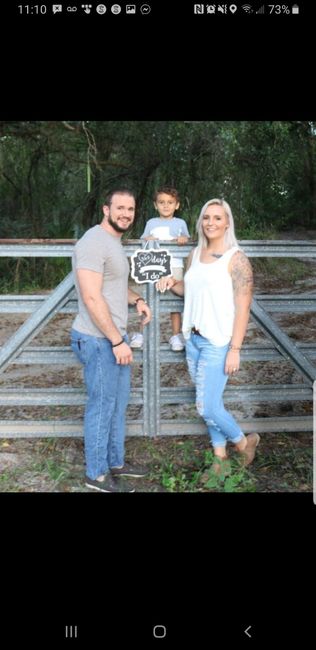 love the bridge
family photo we used for Save The Dates