Drip cakes have been dominating my pinterest feed! (And making me drool!

) Are you still into this drizzled craze? Or are you ready and waiting for the next dessert trend?
Are you into or over the drip cake trend? 🎂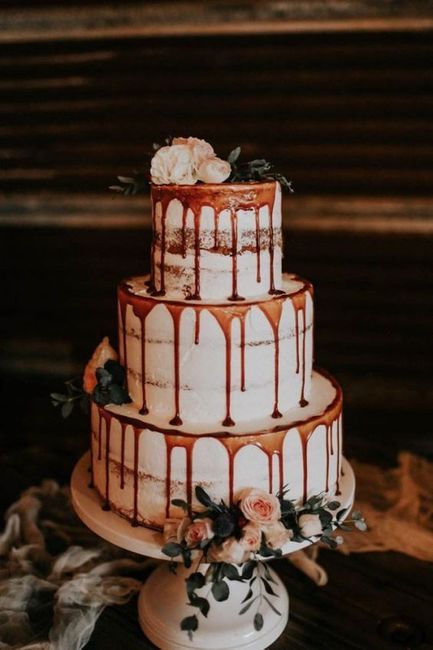 Photo by
Melissa Marshall Photography
Next Question: Floral Bridesmaid Dresses?
Back to the Beginning: Into It or Over It?