Would you rather have a dress with some type of sleeve (off-the-shoulder, cap, 3/4, illusion, etc.)? Or go completely strapless? Which style has you vote, sleeves or strapless?
Sleeves?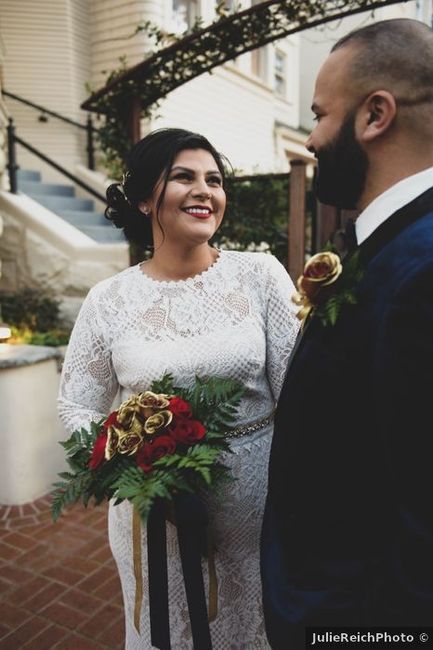 Photo by JulieReichPhoto in San Diego, CA
Or Strapless?
Photo by Sara Ozim Photography in Orlando, FL
Next Question: Low Back or Plunging Neckline?
Back to the Beginning: Dress Duels!