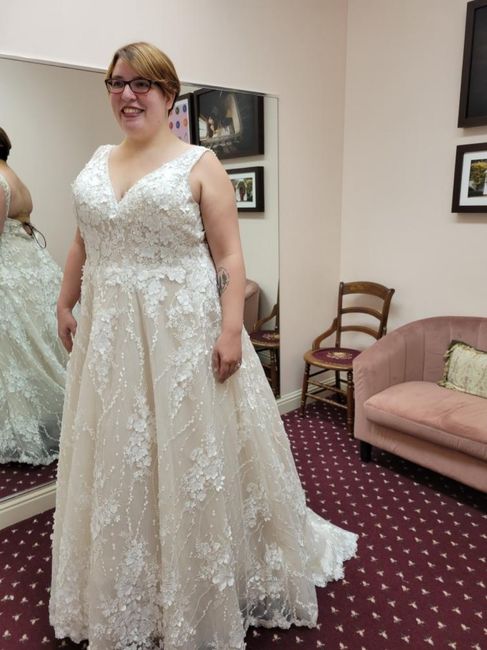 This is my dress. I had no hesitation when I bought it a month ago. I haven't even looked at other dresses since then. It's so beautiful and comfortable. The funny thing is, I went to this boutique to buy my Maggie Sottero Tristyn dream dress. It looks like this: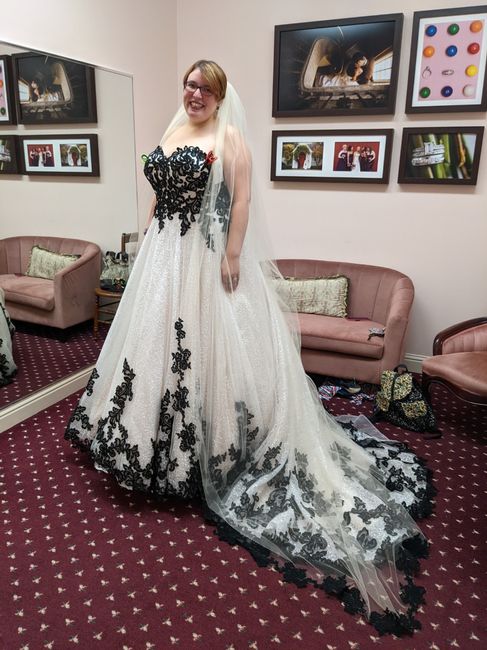 My problem is even though I'm in love with the Tristyn.. I wanted the other dress more. Like I said, I didn't even hesitate. Now I'm having doubts about my dress and I'm freaking out. There's no exchanges and Tristyn is double my budget so it's really not very possible. I've been in love with Tristyn for a year before I even tried it on. I didn't love it enough to buy it, I remind myself, but doubts are doubts. I think it's just in my head and I can't get it out even if it's not my dress.
I think what I love is the *edge* of the dress, the shocking black, the perfect way it suits me (unusual and a fantasy lover) and my wedding theme (rustic fall with a touch of Halloween).
Any advice for me? Or any ideas on how to take my dress that I already bought... and bring the *edge* to it? Maybe if I bring my theme into that dress it'll feel perfect again.. I can't be the only one who has had dress doubts!