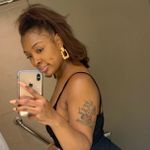 Destination Wedding For Under 20k
Hello Everyone! My name is Jackie and I got engaged April 23, 2021 in Miami! I'm still in the very early stages of planning but my fiancé and I both want a destination wedding. Our budget is 15k but 20k is a max amount. I wanted to know is it realistic to have a DW for 15k with a head count of 50-75 guest? (Our guess will pay for their own flights and room). I don't want to get excited if our budget isn't logical for what we want. Advice, suggestions and honesty is all needed! 😁
This really depends on what country you're thinking of and what you want for your wedding. For example, most resorts will include a certain number of guests but once you're over that number the price per person can easily be $100. A lot of destination wedding places will include things like photography, but only for a certain amount of time so extra time will cost more.


The easiest way to determine if this will work is to look into some places and price out their packages.

View Quoted Comment

We were thinking either Mexico or Jamaica. I found a travel agent who specializes in DW but I don't speak with her until next week. Some people say DW are affordable and some say they are the same as a traditional wedding. Just trying to get an idea

View Quoted Comment

I didn't have a DW but my best friend got married in Punta Cana a few years ago. Their initial package included 20 guests for ceremony on the beach and 3 hour reception, including one hour of photography for I think $3,000. They ended up hiring a separate photographer for 5 extra hours, a DJ, an extra hour at the reception, and had 35 guests and they spent right around $8,000. That didn't include their travel/hotel stay though.

View Quoted Comment

Thank you! Sounds like my budget is possible. You saved me from panicking 😂.

Most people tend to think destination weddings are less expensive, usually because it means less guests. It's a good excuse to keep things small as it can be costly and sometimes inconvenient for guests.
I loveeee a DW but I think it's more of a know-your-crowd as far as turnout goes. I'd suggest paying for as much as possible for your guests - host a welcome dinner/drinks and a goodbye brunch. It costs a lot to properly host a DW in my opinion.


You can do it!! We are having our DW in Cancun and we have about 40 guests attending. So far it looks like we'll be spending about 15K total. To include our stay and a welcome dinner the day before. it is doable. It just depends on how much you want to spend. Like some mentioned above, most packages include 20 guests and the rest they charge per person. Our resort is $45 extra. I suggest you narrow it down by location and then look through the resort wedding packages. Some have better deals than others.... let me know if you have any questions.

View Quoted Comment

This is the response have been searching all over for! Knowing someone has around the same budget eases my mind a lot. I can't think of any questions now but next week I will surely come back with my list of them lol. Thank you Wendy!

View Quoted Comment

Definitely!! Feel free to reach out!! I did a lot of research LOL

View Quoted Comment

Have you planned all on your own or do you have a wedding planner/coordinator ?

Firstly, congrats on your engagement! I considered a DW briefly and found that it could be just as expensive. Majority of our family/friends are local or live in a boarding state, so we ended up just doing something local! But as stated previously, it just really depends on what you want and how many people you plan to have present. Ask about any all-inclusive packages the resorts may offer. That would be ideal, you'll literally just show up and won't have the stress of assuring that everything comes together. They do it all for you!

View Quoted Comment

Thank you Brandy! I do have a consultation with a travel agent that specializes in DW. She's suppose to be able to help me with every single detail. She was also a destination bride! So I'm going to pray and cross my fingers that this will be my only stop securing something early, beautiful and affordable. Which destinations did you look into?

We live by the Mexico border so I was looking into wedding packages in Rosarito. I liked the prices I saw, but a destination wedding probably has a lot of hidden costs and catches. For example, a lot of resorts require a certain number of your guests to stay there. Unless you're flying out local vendors, you wouldn't be able to do a trial for HMA or engagement shoot with the same photographer

View Quoted Comment

Hello! Congrats on your engagement!

I agree here, we were planning a destination wedding in Anguilla, and the minimum F&B costs were 15k, that didn't include, all the other wedding stuff. We were easily looking at around 30k. & they wanted room blocks.

I've been told that Mexico and Jamaica have a lot more options, my suggestion would be to do your own research and call around to get a ballpark range.

Good luck! And happy planning!

View Quoted Comment

Basically you choose a resort and they have a wedding package of what's included in it. If you want extras like extra decoration and so on then it's extra money. All the wedding packages I looked at in Cancun came with a wedding coordinator from the resort, so basically you just let them know what you want and they plan everything for you.. I've asked for lots and lots of pictures and have read and reviewed lots of wedding videos at that resort to have an idea. Also, most resorts charge you a fee to bring outside vendors so for me that was not worth it so I went with all the vendors the resort uses.

Hello there we had a destination wedding in Riviera Maya MX. In November our budget was 15k and we actually came under it by a couple of hundred of dollars and it was for 50 people. That included my dress our flights, our hotel wedding gifts welcome gifts photographer and videographer anything that you can imagine that is wedding related that was in our budget .wedding package was $5k which included our cake cocktail hour dinner, DJ drinks everything. We had an amazing wedding and our guests were very delighted where we had stayed. So it's very doable you just gotta shop right 😊

Of course you can! we had 55 invited and got married in Corfu! our planner adjusted everything according to our budget and we didn't exceed it

shall you need any help let me know xx

View Quoted Comment

Hey! That's encouraging to hear. I know everyone has had their own experience but I'm glad other brides have executed a DW with the same budget I have. We're definitely going to shop around but knowing it's very possible has relieved some stress and anxiety lol. How was the hair and makeup experience ?

View Quoted Comment

Thank you Aisha! I will definitely appreciate the help lol

View Quoted Comment

What did you do about hair and makeup?

View Quoted Comment

Yes it's always a relief to hear it can be done! Hair was perfect! And it was included in the package as well my makeup was good too only thing is she left me to pale so I just added some bronzer once I got back to the room. Other things that were included in the package was trial of hair and makeup as well as my bouquet and my husband's boutonniere I just had to pay extra for the boutonnieres for the groomsmen and bouquets for my brides maids.
Related articles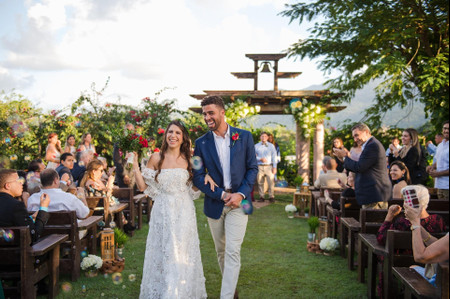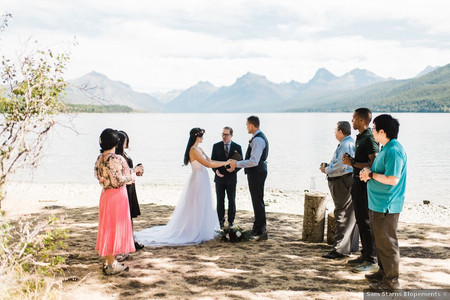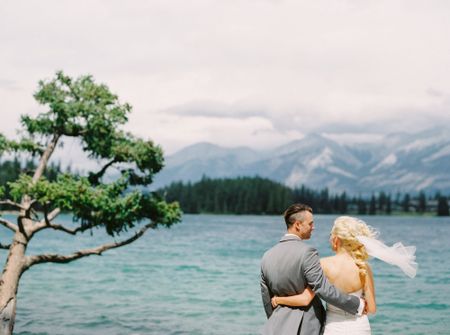 WeddingWire celebrates love
...and so does everyone on our site!
Learn more
Groups
WeddingWire article topics