Post content has been hidden
To unblock this content, please click here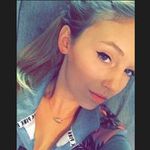 Just Said Yes
December 2020
December 2020 Brides??
Are there any Texas December 2020 brides out there??? Wondering how y'all are feeling, I was told to wait till mid October to re-evaluate postponing...my friends and family look at me like I'm crazy when I bring up postponing so thought I'd come here😬 Honestly just hoping for some reassurance that we shouldn't cancel/or advice.
Not December or Texas- I'm April in AZ. Is your region talking about closures or anything? I would still keep up with the planning but have a plan B just in case.

So hard to tell right now... Michigan has mentioned a closure if needed... I think it would depend on how many guests you have and if it's indoor or outdoor.

Just Said Yes

December 2020

View Quoted Comment

So in Texas things are all pretty much open again and venues are allowed to have 75% capacity as off early this month. I haven't heard much about closures but feel like we really never know what to expect this year..

Just Said Yes

December 2020

View Quoted Comment

Our guest count is 150, I had talked to our venue saying they had capacity for over 300 so I felt I'd be well bellow the capacity cap, the ceremony is in a chapel but I was having the reception where you could do things outside and have an outside bar etc for people if they felt more comfortable. However I've hardly gotten back any RSVPS...

View Quoted Comment

December is a hard time because influenza/Covid is going to have things in chaos. I am sure your guests are waiting to RSVP until the last minute as we would. We personally are not attending any indoor events until spring now.

Best wishes 🤍

I'm a Texas December bride! We are continuing mostly as planned. We've invited about 75%, but I'm sure closer to 50% will actually show. We'll have bracelets or something that guests can wear to show if they want to stay 6 feet away, are okay with talking but not touching, or are okay with any interaction. We'll provide some masks but I'm sure many people will have their own. The venue will of course follow guidelines about vendors wearing masks, and offering hand sanitizer and whatnot. It's been a rollercoaster getting here, and if we have to re-evaluate as we get closer we will, but for now this is the plan. Some people have reached out saying they're only coming to the ceremony, and that's fine. I don't want any guests to do anything they're not comfortable with.

Just Said Yes

December 2020

Unfortunately my MIL won't be able to make it to our wedding due to Germany being on lock down. We opted to move our wedding to next summer but still get married on our chosen date and have selected family & friends celebrate with us.

Just Said Yes

December 2020

I am getting married in December here in Texas everything is going well so far. Had to cut down guest lists but we should be fine. Just waiting on Rsvp! Its been a Rollercoaster

Just Said Yes

December 2020

Hi! Also a TX December bride. We are moving forward as planned, but taking precautions and outlining them on our wedding website: i.e. social distancing at dinner and ceremony, bracelets (got mine personalized from wrist-band.com), caterers serving food/drinks instead of self-serve, and I think our venue manager might even be doing temperature checks at the door (but I could be wrong because she says a lot of things ). We have about half the guest list that is in-state and the other half is out-of-state. The fiancé and I have been extra adamant about letting everyone know that it's not a big deal if they can't make it. Most of our guests have expressed they will be there unless something big changes (like quarantining travel restrictions for the out-of-staters). We are waiting on our RSVPs now, so we will know in the next couple weeks how many people actually feel comfortable with coming or not.

Hello Im a December Texas Bride 🙂
And we are staying as scheduled as of right now. Our venue manager even told us to continue our wedding but to always have a plan B. So we have our venue and if anything happens we have a small cute ceremony area booked. I would just suggest to have a plan B if you want to get officially married on the day you picked.


Another thing I do have a few guests that cant come because of the fear of covid which is completely fine. So I hired a video Grapher so I can have a live stream of the wedding for my family and friends that can't show up to the wedding. 🙂

Just Said Yes

December 2020

We are a go but always where...keeping it super small...50 ish or so, and only dinner to follow with the option of taking food home instead (a to go request on my invites). We are live streaming for friends/family who could not come. Our church is open masks required during the ceremony. Reception is in our church hall with food ordered for 50 plus a few days before from Maggiano's. Won't be an issue. So wedding is a go even if the food falls through. But we have a large enough hall to allow for social distancing and the to go option is good. No music or drinking except for wine at dinner. We are thinking of a one year anniversary celebration if we want....we are happy

Just Said Yes

December 2020

Thank y'all so much for sharing with me!❤️ I don't know why, but it makes me feel better knowing I'm not alone lol. It has been a roller coaster for sure. We're also doing the temp checks, masks, distance seating for different house holds, servers, and tons of sanitizers too! really appreciate the plan B advice! We've looked into "what if scenarios" but I think you're right we should have it set so we can adapt quicker if needed. And same, now I'm just in the same boat of waiting for RSVPs 😓 Good luck to all of you and congratulations!!

Just Said Yes

December 2020

Encourage you to stay with your date

when you just want to marry your love, it's hard and sad to wait and wait ...so have fun and my suggestion is to not post pone. I'm getting married dec 20th, 2020

Just Said Yes

December 2020

I'm getting married December 5, 2020! Ain't no pandemic stoppin' me moving my life forward with the love of my life!! I'm stressed out of my brain as I was forced to pivot the venue from CA to TX in a matter of 8 weeks before the date, so i'm still locking in vendors as we speak but we are almost there! I wanted to get married before Christmas and start the new year with a new apartment and new life with my new husband!

I don't think I will regret this decision at all. Pandemic or not, I'm not going to let it control my life completely to the point of postponing 2 years, just to have "Everyone" I want there. I will not have alot of my family there, but that's ok, I am livestreaming it. At the end of the day, you gotta do what's right for YOU and your Fiancé.

All the best!

Just Said Yes

December 2020

View Quoted Comment

Me too ✋ my wedding is on 12/27 and I only have a 50 guest count but I haven't had a lot of ppl RSVP so we will see...

Just Said Yes

December 2020

12/30 bride here and it has been crazy! Just had my bridal shower and 50% of the guest list showed up and that is what we are expecting for the wedding as well. We shall see how the RSVPs look like in the coming weeks. Hand sanitizers were a huge hit at my shower and we already have them ready for our wedding as favors as well. We plan on disclosing as much information to help our guests make the decision & ultimately wish them health & wellness through this time, but this love train is going to keep moving, God willing!

Just Said Yes

December 2020

Got officially married back on 4/25 in a tiny little ceremony and postponed the full reception and vow renewal to 12/4/20. We're planning on moving forward unless there's another lockdown and we legally can't. We invited 260 but so far only about 70 yes rsvps and 70 who haven't rsvp'd yet. We're making sure everyone (including members of our wedding party) that it is 100% okay if they decide not to come or can't make it. Regardless we will be below our venue's 50% capacity and hoping to be able to do the ceremony and cocktail hour outdoors. Following all the protocols for masks, hand sanitizer, caterer serving plated food instead of the buffet we were going to do. Our caterer and venue is still allowing us to set out napkins and pre-packaged flatware on the tables just not plates or flatware sitting out open on the tables. Adding plexiglass sneeze-guards at the bars. We just want to have our fun party with our friends and family after such a difficult year, and I don't know if our vendors would be willing to work with us on another reschedule unless there's a legal requirement that we cancel so we're full steam ahead!

Just Said Yes

December 2020

Honestly, I think postponing is a bad idea. This is gonna go in for more months and even a year. If you need to get a bigger venue or make your guest list smaller then so be it... but I'm still going on with mine! I'm older though so I really don't want to wait. All you can do it be safe and do this new normal. Allow people to wear masks if they want to. Social distance the tables and make sure everybody knows not to come if they've been around anybody with covid or unless they have specifically been tested negative. This stuff is real and we want everyone to be safe!

Just Said Yes

December 2020

View Quoted Comment

Same! We can only do so much!
WeddingWire celebrates love
...and so does everyone on our site!
Learn more
Groups
WeddingWire article topics