Post content has been hidden
To unblock this content, please click here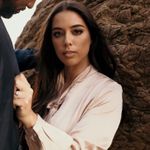 California Brides - hanging on?
How are we feeling 2021 brides? LOL. I'm trying to laugh instead of lose my mind.
October 2021

Not great, just saw the mask mandate... really want to know what LA county venues will do about this...

View Quoted Comment

They will have to comply I'm sure. I could see them implement the rules they had before we fully opened which is indoor receptions have to show proof of vaccine or negative test for no masks. Outdoor will stay maskless.

Just Said Yes

October 2021

Hello everyone lol I agree the closer to my date I'm getting butterflies/ Lions 😂

The LA county mask mandate applies to all individuals regardless of vaccine status, so I imagine there will be no bending the rules for weddings. I'm an Orange County bride with 5 weeks to go, so I'm under the assumption that OC will follow and my wedding will be masks on. Annoying, considering we're requiring all attendees to be vaccinated for this exact reason. But obviously, safety comes first, so we will do whatever the recommendation is.

Just Said Yes

December 2021

Mix of all the emotions. I'm December so still a little time to go, but if more variants and fall cold season surges pop up I'm pretty nervous. Especially since we're having an indoor reception in Tahoe!

Just Said Yes

October 2021

Honestly I just want it to be over with. All the planning is done but so am I, with all the dumb questions I keep getting. And even though I specifically said on the invite no plus 1s because of limited space, I keep getting asked anyways. My weddings in October. So I still have a long wait.

View Quoted Comment

My wedding is September 4th! Finally! I just want it to be here! Been planning for this for a long time. With the pandemic and rescheduling from last year I'm over it! I just want to be married, see my family and celebrate!

View Quoted Comment

Same here!

View Quoted Comment

Me too! My wedding is September 4th! I'm located in the Bay Area and I'm just so over this and having to think about covid. My whole family/ party is vaccinated so I'm not worried.

Just Said Yes

October 2021

Hi everyone!! My wedding is Oct 15th! Our ceremony and reception are outdoor and dinner inside. We push the date once already and we are holding strong on this one! A year of planning seems like a long time but everything takes time and things will sneak up on you! Looking forward to our glorious day!

Just Said Yes

October 2021

View Quoted Comment

Hi! I too, was worried about everyone assuming it's a plus 1! On each RSVP card, I put the "# of seat(s) reserved for you" on it. 😊

View Quoted Comment

How did you tell your guests that they had to be vaccinated? I would say over 90% of my guest list is vaccinated. I don't know the status of about 10-12 guests. I'm leaning towards making everyone test due to variants but waiting to see if cases in LA county come down. Luckily all of my family and friends are from states that have high vaccination rates besides a select few.

View Quoted Comment

Agree. I did that on my Rsvp's and had zero questions. I'm glad I did it.

Just Said Yes

October 2021

I am an early planner so that came in handy with COVID bc we felt like we didn't lose as much time. We are starting to feel the stress more as we get closer. Stay strong, my fellow brides!!

Just Said Yes

September 2021

View Quoted Comment

We included a "vaccinate and save the date" card with our save the date magnet, discuss it in the FAQs on our website, and have our guests confirm their vaccine status as one of the questions when they RSVP online (in the same section where you'd ask dietary restrictions, etc.) We're also asking folks to bring a picture of their vaccine card to dissuade anyone from getting sneaky, but not sure that we'll actually check them at the reception

View Quoted Comment

On our wedding website we have a "COVID FAQ" page where we said the following: "We realize this is a tricky situation and ultimately the decision to get the COVID-19 vaccine is yours, and yours alone! However, given the implicit risks associated with weddings right now and the fact that vaccines are widely available, we are kindly asking all guests to be fully vaccinated with the Moderna, Pfizer, or Johnson & Johnson vaccine. Before the wedding day, we will reach out to all guests to confirm vaccination status. If you are unable to do this for some reason, please reach out to us!"

Then, we added a question to our online RSVP outlining this request and asking them to confirm their status. If they type "Yes, we are all vaccinated", we take them at their word that they're telling the truth. I know this may not work for everyone, but we trust that all our friends/family will tell the truth, so we're comfy with.

We've also been very open with all our friends and family about our decision to make vaccines required for guests 12+. We've had to have about 3 hard conversations with friends/family who are unwilling to get vaccinated (one person said "I care more about myself than other people", so we kindly told him he could not come as we have unvaccinated young nieces that we, unlike him, care about). But overall, reception has been very positive, with many people saying they're really happy we're taking this approach.

Because everyone will be vaccinated, we will not be asking people to be tested. We have also talked with our vendors about this, and there are a very small handful that will not be vaccinated by then (not by choice, for medical reasons). So they volunteered to get tested and quarantine in the day or two leading up to the event. We're satisfied with this and are very happy to be working with people who are so thoughtful and considerate of the trickyness that COVID has added to weddings.


Just Said Yes

December 2021

View Quoted Comment

I'm with ya! My wedding's in December and the uncertainty and fears with the new variant are beginning to grow again.

Just Said Yes

December 2021

Hanging in there.... Barley!

Just Said Yes

September 2021

My ceremony and reception will be outdoors. I'm hoping we don't have to wear masks 😩

Just Said Yes

November 2021

My wedding is week before Thanksgiving! I won't be postponing or canceling my wedding for anything this time. Can't wait!
WeddingWire celebrates love
...and so does everyone on our site!
Learn more
Groups
WeddingWire article topics