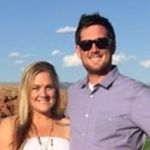 Bridal party hair + makeup
Okay, so I'm so confused. As if planning a big wedding isn't already confusing enough. 🥴 We are way over budget and I don't know what to do in regards to hair and makeup for the bridal party. Bridesmaids, flower girls, moms.. the women/girls involved. Do I foot the bill for hair and make up? Is it rude if I don't? Do I at least offer the services to them and let them decide if they want it and have them pay on their own? Do I do it as my bridal gift? Just have it there for myself? Help!
Latest activity by Hanna, on October 9, 2020 at 2:04 AM
If you are requiring them to get their hair/makeup done, then you should pay for it. Otherwise, you could offer it as an optional thing, and let everyone decide for themselves if they want to get hair/makeup done professionally or if they want to do it themselves. If they do decide to get it professionally done, they can cover the costs for themselves (and it's not rude for you to not cover it in that case). If it's in budget, of course it's always a nice gesture to cover the costs, but certainly not required as long as you don't make it mandatory for them to do.

Everything Lisa said!

For my wedding, hair/makeup is optional, so anyone who wants it will be covering that cost.

Now, my sister is much younger than me and in college, so I am making an exception for her and covering her hair/makeup. I am also paying for my mom's makeup as a gift.

All of the other girls except one will be getting their hair & makeup professionally done (the one who isn't is doing her own makeup, but did opt-in for hair).

When I've been a bridesmaid it was mandatory (but also kind of normal) for us each to pay for the services. The bride just added a tip. I'm planning on having them pay for the makeup but have them just do their own hair (they always wear it pretty anyway).

I was always told that brides should pay for their hair and make up and the BMs pay for their dress. I plan to pay for my girl's hair and makeup for our wedding, but I have also been a BM of a wedding where I had to pay for my own. The bride had a tight budget and asked us to pay for our own hair and makeup as a wedding gift to them. She felt really bad and was hesitant to ask us. We were really cool about it and figured we would have given her that anyway as a cash wedding gift.

I agree with the two first posters. Some brides still require they get it professionally done but apart from the dress you choose I do not want a bride telling me how to spend my money because as you know, professional hair and make up costs. You can ask them if they want to but if they choose to get their hair done elsewhere and make up I feel you should let them.

Well, I paid for my bridesmaids dresses. With that being said, I informed them that I would have someone there to do hair/makeup and if they wanted theirs done they could pay for it, and I told them how much it would be. But if they wanted to do it their self they are more than welcome to.
When I was a bridesmaid I had to pay for my own hair, makeup, and dress. So if you don't think you can afford it comfortably I would just inform them.


But I should add, I only have 2 girls and the mothers didn't want theirs professionally done! I think if I had more BMs then there would have been no way I could offer to pay!
I don't think it's rude at all!


Mine is optional. I tried to find the cheapest option, but I am not making anyone do it if they do not want.


View Quoted Comment

I agree with this.

Like others said, you have a couple options:

A.) Require hair & makeup for everyone and pay for it for everyone

B.) Do not require hair & makeup, but if anyone wants it they can pay for it themselves

If they want hair and makeup done they pay.

I don't think it's an automatic that the bride pays for everyone's hair and makeup, but it could be a nice gift. When I was planning my big wedding, I gifted professional makeup for the ladies in my wedding party. As for hair, I offered my stylist as an option to get their hair professionally done, but it was not required. And if they chose to get their hair done, it was at their own expense.

If you require they have it done, you pay. If

you make it an option for them, they pay.

I did not require my girls get their hair & makeup done, however I did make sure my hired HMUA was available to them. All bridesmaids & moms decided to have at least one, if not both, services.

I Offered My Bridal Party Hair & Make Up , But If They Chose To Do It They'd Have To Pay.


I think the consensus in here is that gifts to your bridal party shouldn't be something that is for the wedding. Jewelry is ambiguous because it can be worn for the wedding, but it can also be worn afterwards. But hair, makeup, and flowers should not count as your gift.


But it's certainly not required for you to have everyone's hair and makeup done. Though if you choose to require a certain style or require it to be professionally done then you should be willing to foot the bill.
I'm only paying for my own hair and makeup. No one else expressed interest in having theirs done.

If you're requiring it / wanting it done- you have to pay for it. If you just offer it then make sure they know they're footing their own bill. 💗

The rule of thumb is that if you are requiring a certain "look," such as having their hair styled a certain way or makeup done a certain way then you should pay for it. What I have read, if you do this, then it counts as your gift to them for being a bridesmaid. You could always split it. I think it goes back to asking your bridal party how much they are willing to pay. Then you can budget from there. You could also pay for your MOB of MIL's Hair and Makeup as a thank you if they helped pay for the wedding.

The big con for me other than the price for paying for their hair and makeup, is that your day then starts a lot earlier. Either you need 2 stylists or you need to plan for the extra time for everyone to get ready. For me, I would rather have a chiller morning and have people join me after I had some time to mentally prepare for the day.

I literally think every comes from different places and different backgrounds here. I have been in bridal parties where I just know I'm expected to pay for my own hair and make up and I've been in parties where the mother of the bride has said that she'll pay for the hair and make up. Slurs honestly up to you. Have a conversation with your bridesmaids see what they would like to do. Everyone likes they're make up different. It's your big day !! So whatever is less stressful for you. Don't let anyone tell you that you're expected to pay for anything because you're not. Who ever came up with the idea where hey brides are supposed to gift this and you're supposed to pay for that and you need to invite this person and have this at you're wedding needs to stappppp. It's your day it's going to be beautiful regardless and no one is going to be looking at your bridesmaids 😘

If it's optional, then they can pay, but if it's important to you that all your girls have it professionally done, then you would be required to foot the bill. Generally, paying for hair and makeup is not considered a bridesmaids gift because it is for your wedding only.
WeddingWire celebrates love
...and so does everyone on our site!
Learn more
Groups
WeddingWire article topics