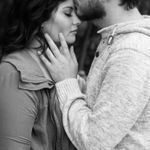 BBQ wedding
Any ideas for keeping a BBQ wedding menu classy and not too "picnic-y?" Appetizer, entree, and dessert options welcome!
I've only been to one BBQ wedding. They also wanted to make it "classy" but it wasn't. It was BBQ. Just accept it for what it is and pick a delicious caterer.

The only BBQ wedding I've been to had a two hour cocktail hour with a cash bar and only popcorn to hold us over. The banquet room was very pretty, but we had to go to a separate room (filled with cigarette smoke) to pay for our drinks. Not classy at all.

Food is food, I don't think you should worry about having to make it classy, and if I'm being honest, BBQ is as laid back and it can be. Just chose delicious food and you'll be ok.

We are considering BBQ. The sides we have are Macaroni and cheese, mashed potato bar, corn, baked beans, and Cole slaw

We're doing a BBQ style buffet dinner with an awesome caterer. We're adding a couple things to this (and also the mac and cheese is homestyle so I have to fix the wording of it), but here is a screenshot of my menu so far. Desserts are not listed, working on fitting them into the design.

We're providing alcohol and all other drinks throughout the night as well. Nothing wrong with BBQ - everyone gets a little bit of everything!

(Whoops sorry forgot I was on my vendor account)

Honestly, if its good BBQ, guests will be happy they're eating something delicious and not focusing on how "dressed up" the buffet line is.

Stay away from any checkered picnic tablescapes and you should be fine. Elevate the meal with your sides. Gourmet salads, fruit, and vegetables. I'd go more the balsamic vinegar spring mix type salad route rather than iceburg and ranch. If you're serving ribs, you'll want to make sure you have wet wipes for people to use. A friend of mine had some custom packaged with their names on it. I thought it was cute.

Make sure you have an entree for your vegetarian guests--veggie burgers or a veggie lasagne.

As another poster said, a BBQ meat that needs to be carved is a little classier--maybe a brisket. A whole pig can also elevate the meal over typical BBQ food.

For dessert--mini pies! Don't do a pie buffet unless the slices are pre-cut and plated. A friend told me about a pie buffet at a wedding she went to and she said it was a disaster and took forever.

I've never been to an announced BBQ wedding, although I did attend one back yard BBQ that turned out to be a surprise wedding. Was it classy? It was classy because everyone was served food, alcohol, and dessert. Was it a classy venue wedding? No. Were people dressed for a wedding? No (in fact, some were in bathing suits when the announcement was made).

BBQ receptions are relaxed events featuring lower priced food than would be expected at a crystal chandeliered/marble floored reception, and usually, it works best in a barn/back yard venue.

What you need to remember, above all else, is what I call the trifecta. You need good food, good alcohol, and good entertainment. Everything else is fluff. If you are hiring a caterer, they should be able to walk you through all of apps, entrees, and dessert options. However, because you're asking what your caterer could easily answer, I'm wondering if you're self-catering the BBQ reception. That's a big no, and self-catering (regardless of which food industry/family member may be handling it), is not classy.

Number one: hire a professional caterer and speak to them about your menu options. Tell them that you want it be a classy affair, and see what they come up with.

BBQ is not classy or fancy at all. You cannot make it classy lol we are serving bbq , wedding is also in a barn in texas ... you may want to rethink the menu if your looking for fancy classy food

I'm of the opinion that delicious catered food that takes the guests' comfort into account (vegetarians, allergies, etc.) is always classy.

As a vegetarian, BBQ always stresses me out. Please make sure to keep your veggie friends in mind. Best of luck!

Being from Texas, I've been to a few BBQ receptions. They definitely have a more relaxed and "rustic" feel to them.

BUT since the food came from really good caterers/restaurants, I really enjoyed the food. So if you go this route, just be sure to have vegetarian options, and I think you'll be fine.

Hmm. Could you have them do a nice broccoli salad (like chicken salad chick) and a baked potato bar over potato salad? That's still not overly classy but BBQ is a casual food so I personally think it's fine. As long as your wedding isn't black tie I think people will love it. Personally, I like bbq way better than many of the plated wedding meals I've had recently.

Thank you all for your input! We are having it catered and are meeting with her tonight! I just wanted to have some ideas to add to what she has to say. Thank you!

Like others said, BBQ is just not a classy meal, no matter how delicious! We will be serving bbq and I'm just hoping to pick yummy enough sides. Our reception is technically during a non-meal time, BUT my family doesn't get together w/o copious amounts of food. It was either cater or they'd bring anyway. *We have no vegans or vegetarians* so at least that's not a concern. We are doing pulled pork with 3-4 different sauces on the side, southern style mac n cheese, potato salad, green beans, garden salad, cornbread and rolls. There will also be kneophla soup if it's chilly that weekend, even though it doesn't really go with the rest. It's a family favorite and the cater is willing to make it from my recipe.

We had BBQ at a local restaurant (our celebration was in their private room). We did a buffet with pulled pork, BBQ chicken, Mac and cheese, green beans, corn, and mixed veggies with dinner rolls and cornbread on the side.

As others have said, BBQ is BBQ. It was good as fuck and our guests enjoyed it.

I think this is an amazing idea. I don't know anyone who doesn't absolutely love BBQ (though I'm sure we can find a few on this forum lol), and this seems more sure to please than a typical steak/chicken thing. I don't think BBQ automatically means picnic-y; I've been to a 5-star "BBQ" restaurant that's on the same level as Ruth Chris. I think this will totally work as long as the food isn't messy/handheld and people still eating while seated. Good foods: BBQ steak, mac and cheese, baked potatoes, BBQ chicken, brisket. Bad foods: corn on the cob, ribs, etc.

Just Said Yes

September 2019

We are having a beach reception on a deck and I am thinking about serving bbq ... feeling a little weird about it

View Quoted Comment

Where is your beach reception? We are getting married at Henderson Beach State park in Destine, FL & considering a BBQ caterer.
Related articles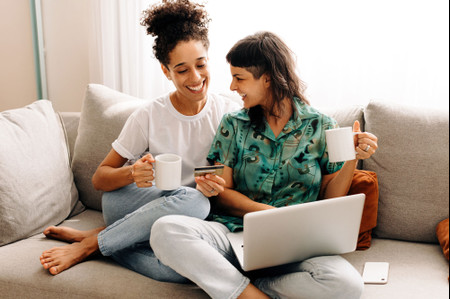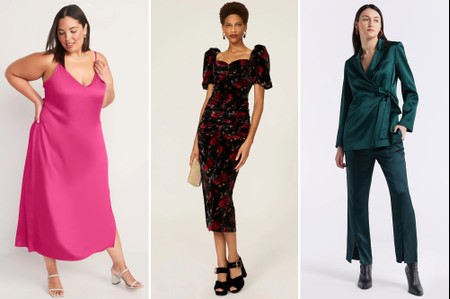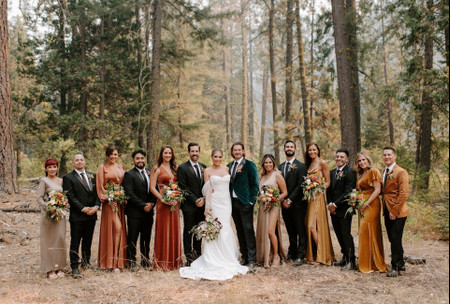 WeddingWire celebrates love
...and so does everyone on our site!
Learn more
Groups
WeddingWire article topics