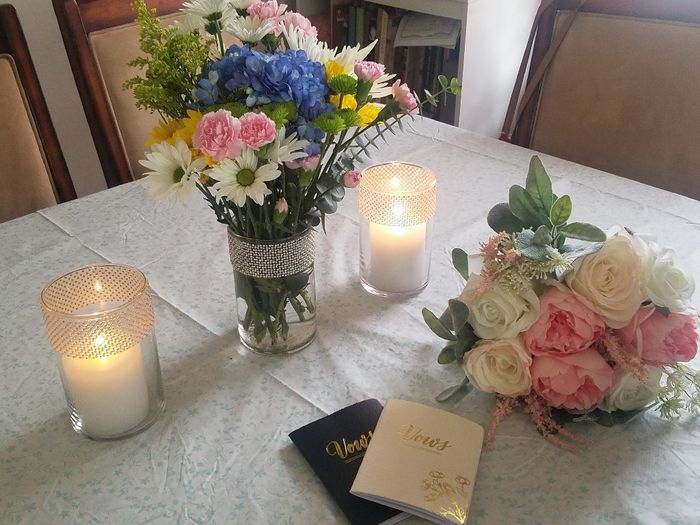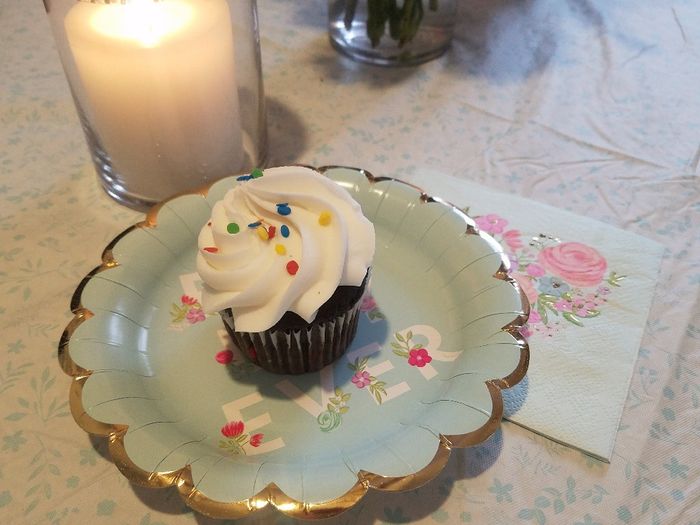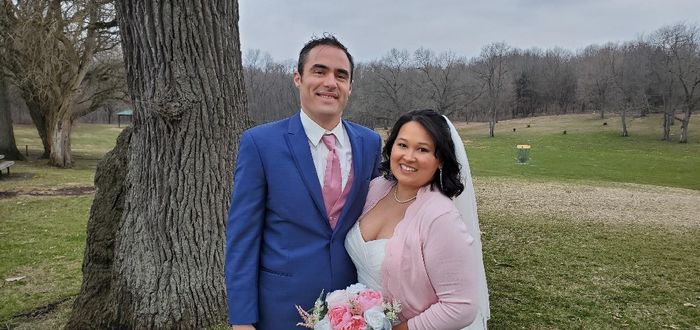 Last week we had to cancel our 4/7 destination wedding in Florida that we had been planning for over a year. Since then schools cancelled, we experienced changes at work, and the governor issued a stay-in-place order. Once the disappointment subsided we thought about what was important. We just wanted to get married and didnt want to wait indefinitely to make that happen.
So we rushed to the county clerk to get a marriage license in case of a shutdown. Our tux shop was so great about the date change and we picked up tuxes the day before they closed down for a few weeks.An officiant in our small town didnt hesitate to marry us with the short notice. And a family friend offered to take some pictures for us. (We were unable to get a professional photographer that would risk being out, totally understandable)I decorated our house a little to make it special. The stores here didn't have cakes so we got cupcakes instead.It was just us and our boys in the park with the officiant and 2 witnesses. Outdoors and following the social distancing rules. The rain held off and it was chilly in Indiana but bearable. I also thankfully had a video camera so we could get a video. We spent the first half of the day doing elearning and then in the evening headed to the park all dresses up. We used Facebook messenger to video call his family in Florida so they didn't miss it. I felt like it was the best of both worlds, sharing the moment alone but also being able to share the moment with family across the country. Afterward we got takeout from our favorite sandwhich shop. Super fancy. Haha
Through all of the chaos and current events, the day was absolutely perfect and I'm so happy we were able to make it happen instead of waiting.
Good luck to all the brides that had to postpone, I hope your days turn out so much better than you ever expected!

Cost breakdown:2 tuxes - Louie's Tux Shop: $360Dress- David's Bridal: $300Veil - Amazon: $12Shrug - JCPennys: $20Bouquet- Hobby Lobby: $20Marriage license: $20Officiant: $100Cupcakes- grocery store: $5