Tossing the bouquet to the single ladies at your reception is a tradition that has been cooling off in recent years, but some people can't image a wedding without the bouquet toss! Will the bride be throwing the bouquet on your wedding day?
Are you saying "I do" to this tradition or ditching it? 💐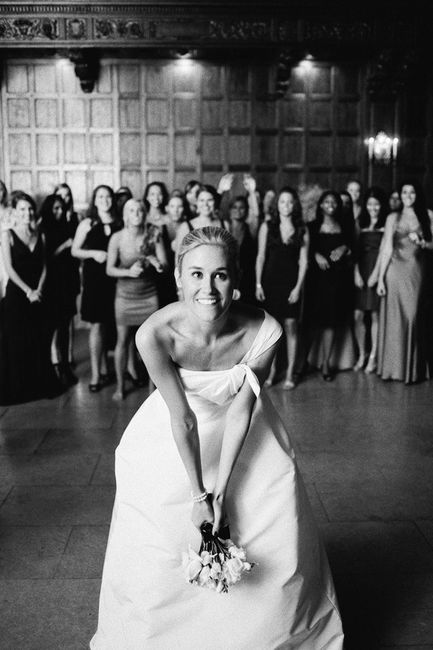 Photo by A Bryan Photo in Birmingham, Alabama
Thank you, next (tradition): Are you ditching the garter toss?
Back to the beginning: Which wedding traditions are you ditching?