Post content has been hidden
To unblock this content, please click here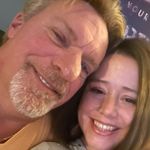 Anyone with DB Dresses?
Anyone with a David Bridals 👗?
Latest activity by Michael, on February 13, 2023 at 5:31 PM
Mine was. I know some people don't have a good experience with them, but mine was great. My consultant listened to me, and pulled dresses I liked. I was able to schedule an appointment on a weekday, so I was the only bride she was working with (I've heard stories about consultants having more than one bride at a time). She was friendly and she didn't try to upsell me on accessories, which was nice. A lot of that will depend on your location and consultant though.

I absolutely agree with Becky. I too had a weekday appointment and it was an amazing experience. My dress was exactly what I wanted and my consultant found a veil that matched perfectly. We were treated great and had no problems whatsoever.

I had a wonderful experience with David's Bridal. Everyone was very helpful and full of information. Any questions I had they answered. I found everything I there.

View Quoted Comment

I got all my stuff to go with my dress at David's bridal there! Glad I done it that way!

View Quoted Comment

I agree Alisha, I got all my stuff there as well and it wasn't crazy expensive 😁

I got my dress from David's Bridal! I had a wonderful experience. Every location is different but if you have a great stylist, you should have no real issues.

View Quoted Comment

I am glad there I went there bc it was inexpensive. I'm glad that everyone had a great experience there and finding what you are looking for

View Quoted Comment

Congratulations to you I'm glad we had awesome experiences 😊😊😊😊😊💍💍💍💍👗👗👗

View Quoted Comment

Thank you.

View Quoted Comment

Your very welcome and my god bless your day!

Mine was a DB! That was the only store where I shopped, although I made three trips and went to two different stores.

Just Said Yes

October 2023

Just found my dress at DB! Weekday appt because I was off from work and wanted to look by myself first. Consultant was so nice, listened to what I wanted and pulled great dresses. Even brought over someone from alterations when I had questions about changing a dress. I filled out my profile with favorites before hand and she pulled some from my list and some others I wouldn't have thought of.

She didn't try and force accessories I didn't want or give me extra items.

It was great. Better to do a low-cost dress with a high-end tailor than the reverse.

If you can do on a weekday, I highly suggest that, Weekends are the worst time to go and the appointments are rushed since a lot of folks are looking for dresses on the weekend. It was so packed when I had my appointment back in 2018 on a Saturday. I did ultimately purchase a dress from DB.

One of my friends got her dress from there. It was absolutely stunning on her!




I am going to be odd one out here and say that my experience wasn't the best and I almost left in tears. This was in 2019 mind you, but my "stylist" kept pulling dresses above my stated budget, and kept ignoring my size (I'm a fluffy girl). I didn't find a single dress given that fit me. A couple i couldn't even get around my hips. Defeated, I was on my way out because I was so frustrated and humiliated but my mom told me to try one last time and ask about a dress I fell in love with on their online showcase. It was a discontinued style, they didn't have any examples on the showroom floor, and they only had it in about 3 sizes, none of which I had any idea would fit me. But somehow another stylist was able to find one in their warehouse, the only catch being I had to buy it, sight-unseen, in order to order it. I did, and it arrived in about 2wks. It was a perfect fit and I was so in love with the dress and how it looked on me and made me feel. The only thing was online it was more ivory yellow while the one I got looked white to me, but it was perfect nonetheless and in the end DB came through with my dream gown I'll include a picture of it from the big day


View Quoted Comment

Thanks for sharing your-disaster-turned-dream situation. That dress worked out perfectly.
WeddingWire celebrates love
...and so does everyone on our site!
Learn more
Groups
WeddingWire article topics