Post content has been hidden
To unblock this content, please click here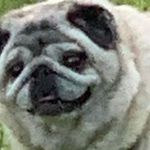 Acne on wedding day- z pack the week before?
To make this short I have a long history of acne for over a decade. Was on accutane, everything you name it. Now I have mild controllable acne but if I wear makeup I break out like crazy. I'm worried about that on my wedding day. Whenever I take Z pack (4 days azithromycin) my acne clears up. I'm thinking of taking it prophylactically before the wedding. There's no amount of facials and cleansers that will prevent a flare-up. I try not to take antibiotics too often to prevent antibiotic resistance but desperate times call for desperate measure! thoughts?
Latest activity by Julija, on January 31, 2023 at 2:55 PM
This sounds like something that you should be asking your doctor about, not a wedding planning forum. I don't think that anyone would suggest taking unnecessary antibiotics.

View Quoted Comment

I'm just wondering if anyone has done the same thing. My doctor prescribes it all the time there's nothing to ask.

I haven't heard of that, but a z pack doesn't do anything for my acne. I'd ask your doctor if they think it would work or if the recurring use prior would make it less effective? I've had horrible acne my whole life. I took accutane which helped the cystic acne but not the surface level stuff. I took skincare SUPER seriously 6+ months prior to our wedding day and I did all these things:

1. Found a great medical spa in my area and alternated facials, microneedling, and chemical peels. The week before the wedding, I did botox and a hydrating facial with dermaplaning. I kept my skin SUPER hydrated the entire week before the wedding and drank ALL THE WATER.

2. I took prenatals to help with my skin (warning, some people get acne when they take biotin. I'm not one of those people but some do).

3. I slept on a silk pillowcase and washed it every 3 days. I changed my bath towel out daily and disinfected my phone and glasses every 3 days. I cleaned my makeup brushes weekly.

4. I had a thorough at home skincare routine, morning & evening.

View Quoted Comment

I do all of that! except the prenatals same like you said i dont want the biotin. I can do all that and I'll still break out. I take the z pak like once every 5 years only for special occasions. it always helps. maybe im crazy

View Quoted Comment

I'm sure it helps! I'd just have your doctor call one in for your wedding week and take it a few days before (or the day of - whatever normally works) just in case. It might be good to develop a plan for now through September with your doctor and your medical spa to really get your skin in the best condition it can be. That's what I did. It cost me more $$$ than normal but I saved for it and it was super worth it to me. I also invested in good at home products for my skincare routine. I increased my water intake by a lot, and started eating a lot healthier (cutting out soda, coffee creamer, and desserts). If you breakout on your wedding day or the day before, maybe prepare with your doctor and plan to get a cortisone injection if possible. That's what I've done on big days if I wake up with acne and it makes it go away in a few hours. You aren't supposed to do it often (I've only done it twice) but it really works in an emergency.

I took Doxocycline for three weeks leading up to my wedding as a semi-precautionary measure for my acne. What you are suggesting is definitely not unheard of, but consult your dermatologist


I mean, I'm sure you already know this, but that will get rid of the good bacteria in your gut and change the flora of your vagina (diarrhea, yeast infection, vomiting). Just seems like it's overkill and chancy to me. But I really only have veterinary medical knowledge.

View Quoted Comment

Yea I mean my doctor will give it if I ask for it. I know the side effects but I never really get any. But thats why I'm asking here because maybe my doctor is just prescription happy lol

View Quoted Comment

Unfortunately medicine is often practiced that way. That's part of why there are so many antibiotic resistant strains in hospitals and globally. I would ask for a referral to a dermatologist. Drink tons of water the weeks ahead (like, way more than you want) avoid red meat, fatty, or sugary food, and try not to stress too much. I also think showering before bed and changing your pillow frequently are excellent ideas. And don't exfoliate within 2 weeks of the wedding.

I never had horrible acne but it was consistent and nothing ever seemed to help me. I know this isn't for everyone, but I've been working with a nutritionist and we have switched up my diet (found out I was sensitive to dairy and gluten) and once I cut those things from my diet, along with reducing the sugar intake, my acne is pretty much gone. I have to be careful still with sugar and stress, but the diet changes have helped dramatically! It took a couple of weeks for everything to clear my system so if you decide to try this keep that in mind. Also, if you have a professional photographer you can always ask for the photos to be edited to remove the acne. Good luck and I'm sure you're going to look beautiful no matter what!

Just Said Yes

January 2021

I understand your face concerns: for I have long had the weird conditions, too. However, unlike yours mine will never go away.

I have rosacea and super sensitive skin. Not the same but I use makeup all the time. I never scrub, no toner to strip skin. Simply soap (cetaphil) and water. But I take an antibiotic for rosacea. It's call Doryxx and helps. Try Clinique makeup. It's pretty easy on skin. Avoid any oil too including eye makeup remover. Talk to you dermatologist.

View Quoted Comment

Yes I would second this!! A lot of acne that seems impossible to get rid of is hormonal or gut related (a lot of times the two go hand in hand). Finding things in your diet that you can change to get to the root issue of why you have acne would be the best way to go in my opinion! For me I have to limit wheat, alcohol, & inflammatory oils (pretty much any processed foods). I have been working with somebody that specializes in hormones to help me. Best of luck to you either way! I always try to remember nobody else notices my acne except for me

Ok so glad you posted this because I didnt want to sound crazy when I asked my doctor for something. I have similar issues!!!

View Quoted Comment

Haha ! no not crazy at all

I started using Curology in December, and it has made a world of difference! The first bottle is free, so that might be something you can look into.

I have been using Derma lmd anti acne serum is an amazing product! It's perfect for acne prone skin that combine well with makeup. I've been a longtime user of Derma lmd skincare products company & I am always happy with my purchase. It was the only serum that I'd ever found effective enough not to dry out the skin area. I like that it's natural too!!

That's totally understandable. I'm also really anxious about this exact thing.
Related articles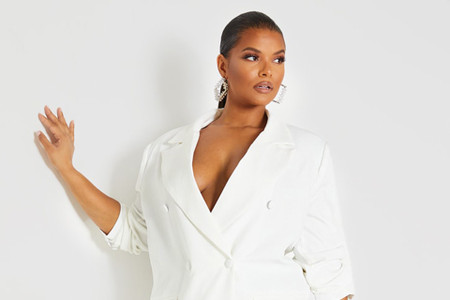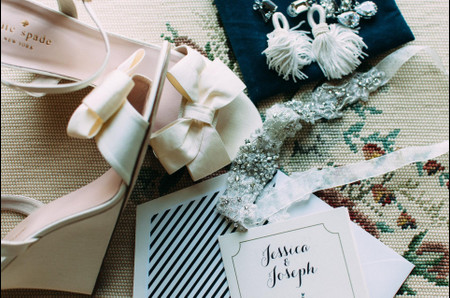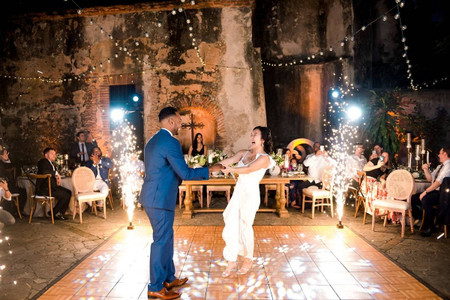 WeddingWire celebrates love
...and so does everyone on our site!
Learn more
Groups
WeddingWire article topics