How can we decorate this screen that will partially be our background for our ceremony?

We have the materials ready to make something like this (below), but I know that the back of the stage (and that screen!) will still be visible from the sides of the sanctuary.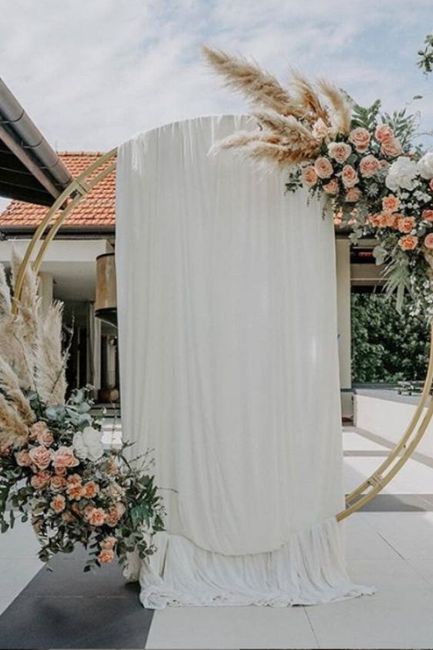 Votes for just putting up a totally black image during the ceremony? Should we try to find draping similar to that on the sides? Has anyone used a screensaver video in a scenario like this?