Ingrid
Happily married on Sept 29, 2018!
Happily married 🎉
September 29, 2018

Is this ugly?
Ashley
, on April 1, 2019 at 3:57 PM
The 1st attempt at our centerpiece... maybe I could cut the front piece down a bit to maybe make the rose taller??.. our table cloths are a dark burgundy so this is the touch of greenery I...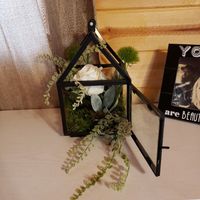 2