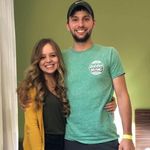 Shelbywade
My name is Shelby. I'm marring my best friend, Michael, on June 20th 2020.
Happily married 🎉
June 20, 2020
What to do?
Kristie
, on February 11, 2020 at 11:30 PM
So, I am 44 days until I say "I do" and my florist closed up shop and left me. I'm out all my money and now no flowers. There just isn't enough time to find another florist in my price range. Any...