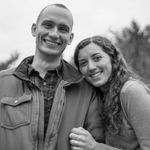 Katelyn
Hello! My name is Katelyn, and my fiancé's name is Michael. We are both from (and live in) Maryland. We are Hokie Alums that met during our time in... View More
Hello! My name is Katelyn, and my fiancé's name is Michael. We are both from (and live in) Maryland. We are Hokie Alums that met during our time in Blacksburg. So excited to get to planning!
Happily married 🎉
October 17, 2020
Wearing a ring 24/7?
Natalia
, on August 21, 2019 at 2:47 PM
Hello all! I'm not sure if this is the proper group for this discussion. However, I wanted to know if you ladies and/or gents wear your engagement rings all the time. Recently, I was made to feel bad,...