How about....Suits! Tuxes!
Marilyn
, on January 2, 2013 at 1:10 AM
We always show dresses, how about the guys? So show me your guys' outfits! FH just got his suit from the tailor, and the suspenders are new he just got for Christmas! I am so excited, I think he looks...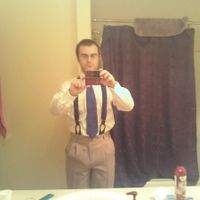 2