Wedding details
I met him at a mutual friend's house. He had his heart set on me from day 1 (he says) where as I was completely oblivious to the fact that I had just met my future husband. We became best friends over the following 4 years.. he was my shoulder to cry on, my 1 am shopping buddy, my very talented friend who drew the most beautiful pictures for me, the one I would go to all the shows with and I cannot count how many nights we spent driving around all night, listening to music and just enjoying eachother's company. He was there for me after every heartbreak, listening to me wallow about some stupid boy (we were young then..) and kept me going, telling me to keep my chin up, assuring me that somebody, somewhere loves me... And though I knew it, I wouldn't admit it, but iin his comforting words, he was saying "I love you". The summer of our 4th year, we were at two seperate parties. He called me, asking where I was- we didn't usually go to parties without eachother, so it was odd to be apart. I was to meet him at a house across town, and for some reason I was absolutely nervous. Before I got in my car to go, I looked at my friend and said "I think Denna likes me..". When I got to the house, there weren't many people around. It was warm, so we decided to go out to the patio... There we were, sitting next to a small koi pond.. He looked at me and, seemingly out of nowhere, he told me "Jen.. I love you. I always have." Speechless. I was completely and utterly speechless. "Love?". I suspected he had a crush, but he LOVED me? When the words couldn't come, I fled.. all I could utter were the sorry little words, "I'm sorry.. I have to go..". And I left him under a gloomy cloud of rejection. I was so scared at this point that this wonderful friendship we'd had was over.. that we were over.. but luckily, he stuck around. Ever since that night, I couldn't see anyone else.. I couldn't think about anyone else and as time went by, my passion and regret grew stronger.. When I thought about everything I could want in a man, I would describe him to the "T". I said "no" to the one man that I knew would love me as much, if not MORE than I loved him. The following Christmas, he gave me a ride to my family's house.. He was going to spend Christmas with me and my family. We parked the car just south of the driveway. It was chilly because it had been snowing.. I looked at him and he looked back into my eyes. I think we both knew the love was there, but he being rejected once and I being fully ashamed, we said nothing.. I wanted nothing more than to ask if it would be okay that, tonight, I introduce him as my boyfriend. But I stayed silent.. Until finally, he thanked me for letting him come out. He didn't have much family around, and they never did holiday dinner traditions such as this.. My heart was overwhelmed and I took his hand, he took mine. A small squeeze, it said it again, "I love you." Finally, came New Year's Eve. He lived downstairs from me in a studio apartment at the time, so he was over often. He and I planned to drink up on some white wine and play Scrabble for the evening, avoiding any kind of loud and obnoxious. We talked for hours, had some laughs with some friendly competition (I wouldn't admit that I am a sore loser, but he says I am). When it became 5 minutes to midnight, I decided abruptly that we were going to go out to a bar for the midnight hour, so off we went! We dashed a block and a half away to a grungy dive bar and ordered a shot, each. Our drinks hit our hands and everyone shouted, "HAPPY NEW YEAR!!" and we drank goodbye to 2007 & hello to 2008. That's when I went in for the dive... I, like he did, put everything on the line and I kissed him on the lips. Everything was felt in that moment, and at the same time I went completely numb.. mind when completely blank.. but it all came back to me when he smiled at me. I returned the favor... I would say this was the beginning of our relationship, but it was actually the end of a very long pause. I was in love with my best friend, and he his. We'd already had 4 years of our ups and downs and already knew eachother more than most couples. Where I was scared before, I was no more, because I realized this was exactly what I wanted for the rest of my life. And now, we are living happily ever after as husband and wife.
Discussions I've participated in
3,692

Back and married! With a non pro pics :)
I'M BACK!!!! Wedding went great, and the honeymoon in Savannah was perfect. No major drama issues. There was an issue with my MOH and her hair, which was completely my fault, but we got it worked out...
❤Mrs.Dashiell❤,

Jun 27, 2013
87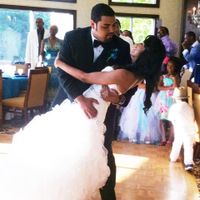 3

Community for those TTC?
BunBuns
, on June 9, 2013 at 4:26 PM
Hello! Does anyone know of a good community/forum board for those TTC?
❤Skittles❤,

Jun 15, 2013
36

Married at the Courthouse! *Pics*
Hey ladies! Haven't been around in a while, because I ran off and got married! As some of you may remember, my Husband (!) and I were faced with a difficult decision about getting married before he...
3
Activity

I uploaded a photo in Jen's discussion
2157 days ago
3 pt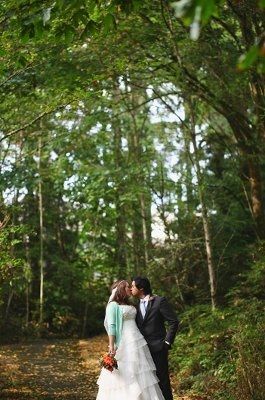 DB Dresses... let me see yours.
Not to single anyone out, but I want to see your DB purchases. I've seen every single dress on that site, and tried on most of them, but I want to see what you guys got. I'll start with mine. It's in ivory, and it's so beautiful in person. The camera...

I uploaded a photo in Amanda's discussion
2157 days ago
3 pt
To veil or not to veil?
Outdoor venue brides - did you/are you planning to wear a veil and why or why not? We'll be outdoors on the water, so I don't want tulle blowing in my face the whole time. Plus it's one less thing to buy and therefore more money to spend on shoes... ...

I uploaded a photo in Emily's discussion
2157 days ago
3 pt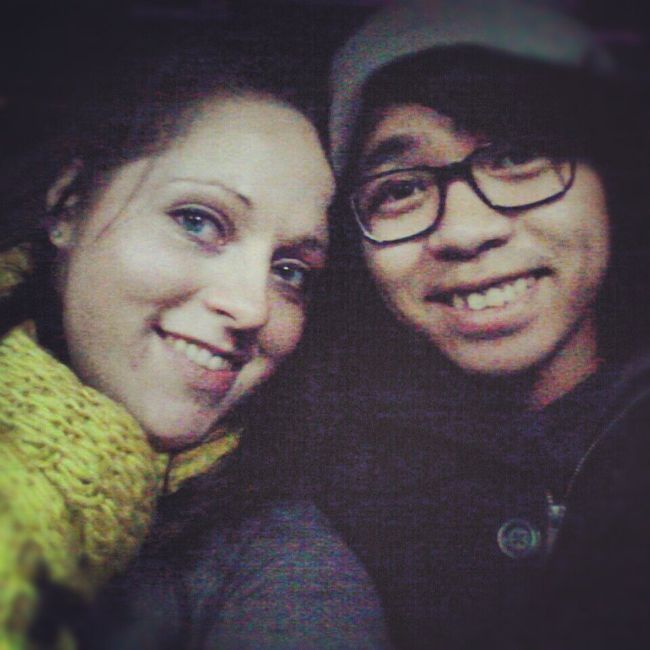 Interracial Couples?
Hi, ladies! Just wondering if anyone was the first in their family in an interracial relationship or marriage. I am white and my fiance is black- and we will be the first on both sides of the family to marry outside our race. My parents and immediate...
WeddingWire celebrates love
...and so does everyone on our site!
Learn more
Groups
WeddingWire article topics