I participated in Talia's discussion
1477 days ago
3 pt
I started a discussion
1477 days ago
1 pt
Being vegan at a non vegan wedding
I'm a relatively new vegan (just under a year!) so I'm encountering a problem with a wedding I will be attending this summer. I got the invite with the meal selection card and there's only a vegetarian option. How have other vegan guests handled a...
I participated in Kylie's discussion
1491 days ago
3 pt
I participated in Talia's discussion
1497 days ago
3 pt
I started a discussion
1498 days ago
1 pt
Outdoor August wedding...with no Ac?
My wedding is taking place at the beginning of August. The ceremony and reception will be on my parents property in large tents. We live and are getting married in New England so we planned on having the tents air conditioned because, well if you're...
I earned a badge!
1510 days ago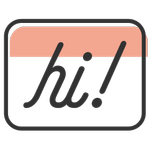 Break the Ice
We were hoping to hear what you had to say! You've broken the ice by sharing your thoughts in your very first discussion. We can't wait to see where the conversation goes.
I started a discussion
1510 days ago
1 pt
If my parents are paying, how much should they be involved?
So I'm going to be getting married next July and my parents have graciously offered to pay for the wedding. We haven't done much as FH and I just recently got engaged, but I'm just curious: if parents are paying, am I obligated let them be involved?...