I earned a badge!
1484 days ago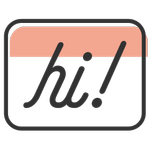 Break the Ice
We were hoping to hear what you had to say! You've broken the ice by sharing your thoughts in your very first discussion. We can't wait to see where the conversation goes.
I started a discussion
1484 days ago
1 pt
Hawaii Honeymoon
FH & I really want to have our honeymoon in Hawaii but have no idea what hotel we should book or what island we should stay at. We've never been. Any recommendations?