I started a discussion
1043 days ago
1 pt
Selling 2 Pronovias Wedding Dresses- Brand new
I'm selling 2 brand two wedding dresses if anyone on here might be interested! My wedding dress search was a quite a headache and I changed my mind twice during my engagement. I ended up with a different Pronovias dress. -Pronovias (size 12)...




6
I started a discussion
1088 days ago
1 pt
Wedding Dress Cleaning
Does anyone have experience from getting their wedding gown professionally wet cleaned?
I earned a badge!
1288 days ago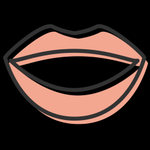 Conversation Starter
You, my friend, have the gift of the gab. You've gotten our members chatting by already creating 10 discussions! Thanks for being an amazing conversation starter and getting us mingling.
I started a discussion
1288 days ago
1 pt
Rsvp's
How many of y'all sent out invitations and had people reach out to you to see if they can bring someone? Even though their invitation was addressed just to them? I've had at least 5 this week. I also had a cousin (who I never hear from/didn't even...
I started a discussion
1320 days ago
1 pt
Etiquette for hiring makeup/hair vendors
Would it be tacky for hire two differents beauty companies for the wedding day? My girl is very pricey for bridal hair and makeup and she only comes with herself. I would like to bring in another girl for convenience of time and cost.
I earned a badge!
1320 days ago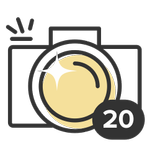 Shutterbug
Photographers take note! Your photos are an inspiration to us all. This badge is granted when you've posted 20 photos.
I started a discussion
1320 days ago
1 pt
Enclosure Card wording
Help? Cocktail or Cocktails? My stationary company had the header to say "cocktail and dinner reception" and I changed it to the second picture. Would love feedback!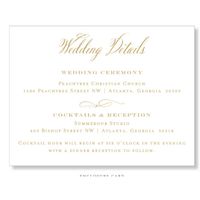 2
View more