I participated in Lauren's discussion
131 days ago
3 pt

I started a discussion
132 days ago
1 pt
Average cost of day-of coordinator?
I'm trying to budget out everything and have found average costs for mostly everything except for day-of coordinator. What is the average cost and how did you go about finding THE one? For reference, in case it varies based on location, I'm in CO.

I participated in Lauren's discussion
171 days ago
3 pt

I earned a badge!
180 days ago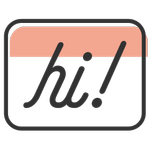 Break the Ice
We were hoping to hear what you had to say! You've broken the ice by sharing your thoughts in your very first discussion. We can't wait to see where the conversation goes.

I started a discussion
180 days ago
1 pt
How early is too early to start planning?
Hi, all! I am just getting started on trying to plan my wedding and wow is it overwhelming! My fiance and I are currently tentatively setting 9/23/23 as our day. How early is too early to start planning? It feels a little weird reaching out to...