I earned a badge!
432 days ago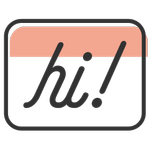 Break the Ice
We were hoping to hear what you had to say! You've broken the ice by sharing your thoughts in your very first discussion. We can't wait to see where the conversation goes.

I started a discussion
432 days ago
1 pt
Finding someone to marry us
Hi ladies! I got engaged a week ago so I'm all new to this! We don't want a church wedding and we aren't religious, so we aren't sure how to go about getting a wedding officiant to marry us at a venue! We are thinking of getting married on a Sunday...