I started a discussion
520 days ago
1 pt
Florist Cost
HI 2021 Brides! Quick question – I am 3 weeks away from our wedding and we just finalized with the florist today. She had already charged me a set up/delivery fee ($350) which we paid for. But, today she said she will be charging us a pick up...
I participated in Richaelyn's discussion
533 days ago
3 pt
I participated in Angela's discussion
632 days ago
3 pt
I participated in Emmob's discussion
692 days ago
3 pt
I earned a badge!
694 days ago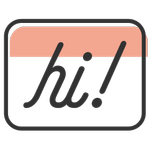 Break the Ice
We were hoping to hear what you had to say! You've broken the ice by sharing your thoughts in your very first discussion. We can't wait to see where the conversation goes.
I started a discussion
694 days ago
1 pt
fh Grandma with Dementia
Hi Brides! Looking for some advice on a touchy subject. Due to covid we had to postpone our summer 2020 wedding to summer 2021. We will be moving forward with it regardless of the covid situation. That being said, my FH's grandma has been diagnosed...