I started a discussion
557 days ago
1 pt
No cell service at venue
Hello! I am getting married and having the reception in the bottom of a bluff at a park and there is no cell service unless you drive about a mile away. I want to let guests know by adding it into the invitation, in case they have children at home...
I participated in Jennifer's discussion
559 days ago
3 pt
Uninvolved Groom
My fiance literally told me to plan everything and he will just show
...
View full discussion
I earned a badge!
559 days ago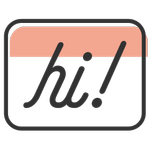 Break the Ice
We were hoping to hear what you had to say! You've broken the ice by sharing your thoughts in your very first discussion. We can't wait to see where the conversation goes.
I started a discussion
559 days ago
1 pt
dj end time
How late should my DJ play? Reception begins at 5:30, dinner will be served at 6:00, and I figure dancing will start around 7:30 or so. Should I book until 12 or is that too long, too short, or just right?