I earned a badge!
812 days ago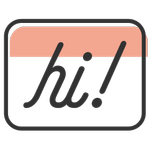 Break the Ice
We were hoping to hear what you had to say! You've broken the ice by sharing your thoughts in your very first discussion. We can't wait to see where the conversation goes.
I started a discussion
812 days ago
1 pt
Wedding venues (dmv)
Looking for wedding venues in the dmv area, that's affordable and all inclusive! My fiancé and I haven't set a budget yet but of course we don't want to break the bank for one day! Hellllppp!